YTD-3 Ferrous Debris Monitor is mainly for rapid quantitative analysis of ferromagnetic wear particles in oil, and measures PQ index in oil samples. The PQ index is a dimensionless quantitative number, which has a good linear relationship with the content of ferromagnetic wear particles in the sample and the size of the wear particles. Since the PQ index is more sensitive to large-size ferromagnetic wear particles, it is often used in conjunction with elemental analysis to improve the fault detection rate.
Each operation option is displayed on the display screen through a human-computer interaction interface. The user can select the applicable detection method and name the measurement data through the detailed settings, and can also quickly detect the oil through the default settings. During the measurement, the display screen will display the detection results in real time. The test sample must be put into the oil sample container for testing. This instrument is equipped with a 4.5ml special oil sample container and a matching conversion ring.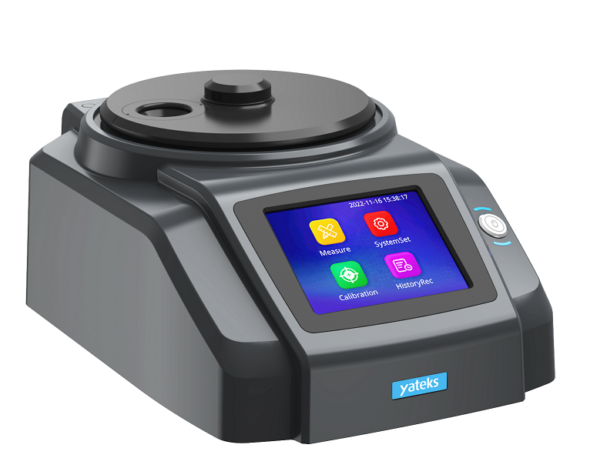 Features and Advantages:
Self-calibrate, easy operate and no need training;
High sensitive on wear debris particles >1um;
Quick analysis and test result in 10 seconds;
Oil Analysis Labs
Wind Energy
Oil & Gas processing
Power Generation
Offshore & Power generation
Transportation
 …..