YPM8 oil wear debris sensor is a type of online sensor to test the quantity, size, and property of wear debris particles in oil. Most mechanical failures are caused by mechanical wear. The debris particles generated by wear in oil can truly reflect the wear condition of the equipment. Lubricating oil debris reflects the health of the equipment and is also an important basis for diagnosing equipment failures and predicting equipment failures. YPM8 oil wear debris sensor adopts the advanced three-coil electromagnetic induction principle, integrated with high-precision signal sampling and processing unit, and combined with advanced algorithms to achieve real-time detection of ferromagnetic abrasive particles and non-ferromagnetic abrasive particles in the oil circuit.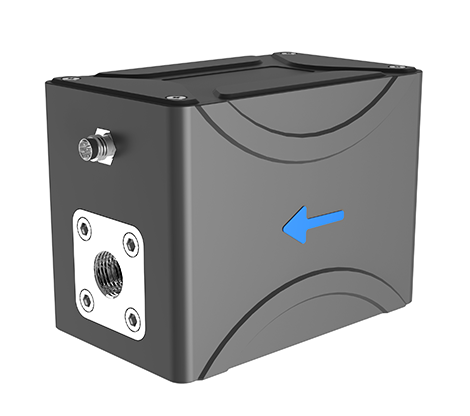 Features:
The full range detection rate is not less than 80%;
The outer casing is made of aluminum alloy, the surface is hard oxidized, the structure is light, the chemical corrosion resistance and pressure resistance are excellent, and the measurement is less affected by external vibration, which is suitable for on-line monitoring requirements;
Small structure, easy system integration, on-site calibration of integrated modules;
Both RS485 output and 4-20mA output are available.
Comply with CE, ASTM1657 and other certification and testing standards.
Product picture: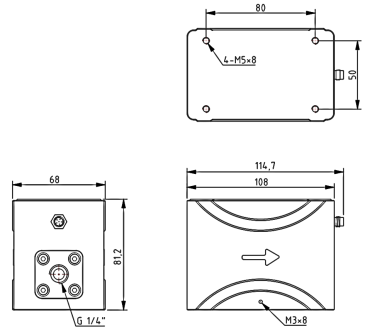 Measurements:
Indicator
Measurement range
Ferromagnetic Particle diameter (μm)

Five channels >40μm

40~99μm; 100~199μm; 200~299μm; 300~399μm; ≥400μm
Non-Ferromagnetic Particle diameter (μm)

Five channels >150μm

150~199μm; 200~299μm; 300~399μm; 400~499μm

≥500μm

Total number of wear particles
Fe + Non-Fe
Accuracy: detection rate is not less than 80%
Estimated flow rate
0.01~3m/s
Particle Detection Rate
≤100 particles/sec
Application:
Aircraft Engines, aircraft Gearboxes,wind Turbines, Aeroderivative Gas Turbines, Aeroderivative Test Stands, Aviation Test Stands, Marine Diesel Engines, Marine Gas Turbines, Marine Propulsors,Marine Test Stands and the oil tank of heavy machine etc.