YTF-8 Dual Slide Oil Analytical Ferrography system is composed of Dual Slide ferrograph, ferroscope, and ferrographic software management system. The Dual  Slide Ferrograph applies high-gradient magnetic field to separate the ferromagnetic and paramagnetic abrasive grains from the engine oil which will deposit on a glass sheet in an order of the size of the grains to make a ferrograph which will be observed and analyzed in many aspects like shape, size, gradient and quantity of the abrasive grains on the glass sheet by a ferroscope. With the help of ferrographic software management system, the analytical ferrography instrument system can build a database for routine management and analysis of the ferrographs.
Analytical ferrography in wear debris analysis is most important. Ferrography is a technique in which metal particles in oil are separated by magnetic force and analyzed. There are two main types of analytical ferrography equipment: one is a direct reading ferrography, and the other is an analytical spectrometer such as YTF-8.
The YTF-8 analytical ferrography instrument can be used to check the abrasion of the internal combustion engines,  gas turbines, gearboxes, bearings, hydraulic systems, ferrography wear analysis, etc. in many industries. Besides, Dual Slide Oil Analysis ferrograph can also be used as a research tool for tribology and wear analysis in universities, oil analysis laboratory and scientific research institutes.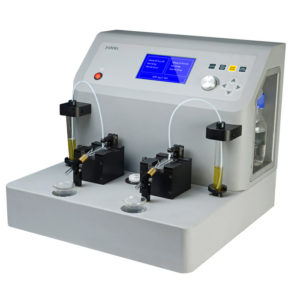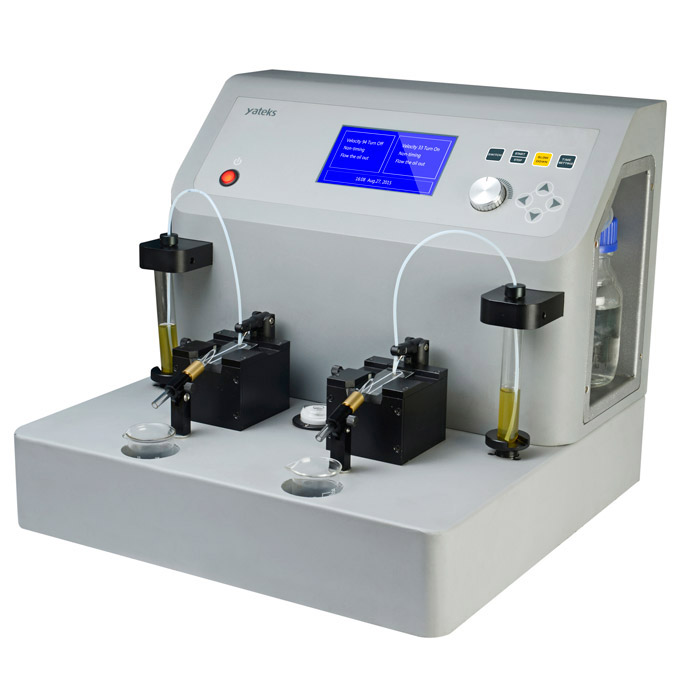 Product Features:
YTF-8 analytical ferrography equipment adopts specialized atmospheric pumps. Ensuring reliable and steady oil transmission.
YTF-8 with the ferrographic image processing system, including image acquisition hardware and processing software.
Unique velocity adjusting devices at oil outlet to guarantee a success rate of making a ferrogram.
Powerful foreign object discharge function
No limitations of lubricant type to be monitored.
Two ferrograms made at the same time advanced the making velocity of ferrogram.
Link: