Introduction:
YJF-3 Thistle Tube Oil Analytical Ferrography adopted thistle liquid lines for sample oil transfer. Diluted sample oil falling down through thistle under its own weight. Ferrography particles, the analytical ferrography instrument which is extracted through strong magnetic separation technology will deposit orderly on a ferrogram.
Analytical ferrography in wear debris analysis, by observing that ferrogram through a ferroscope Oil Analysis, we can get the basic information about where the wear part is, how serious it is and what lead to the abrasive wear.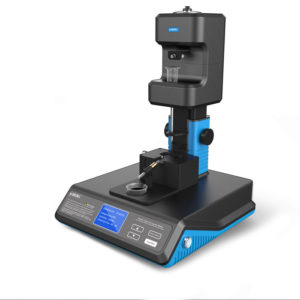 Application:
YJF-3 Oil analytical ferrography instrument can be applied to monitor the oil quality and temperature of lubricating oil, hydraulic oil, gear oil, engine oil, fuel oil, insulating oil, turbine oil, synthetic ester and various kinds of light oil, heavy oil. It can also be used as a research tool for tribology and wear analysis in universities, oil analysis lab, and scientific research institutes.
Advantage & Features:
*ASTM D7684 "Standard Guide for Microscopic Characterization of Particles from In­Service Lubricants"
*ASTM D7690″Standard Practice for Microscopic Characterization of Particles from In-Service Lubricants by Analytical Ferrography"
*Ferrography assists in the diagnosis of the origin, characteristics, and distribution of wear particle debris.
*Efficient separation of wear and contaminant particles from fluid samples.
*Rapid preparation of ferrogram.
*No deformation of particles.
*Separates particles up to 800µmin size.
*Easy to operate.
Structure: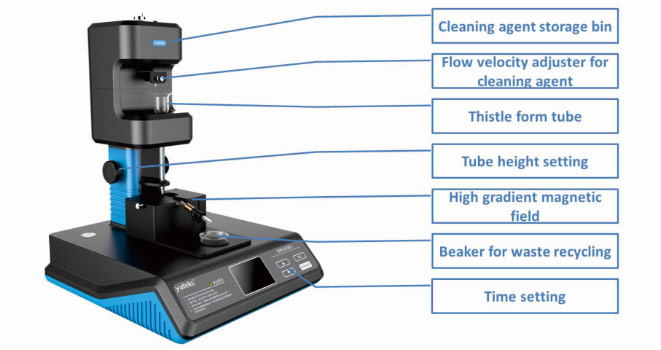 Technical innovations:
Vehicle network: provide the possibility of monitoring on vehicles.
Reliability: built-in gear drive design enforced the reliability when tube rotating.
Safety: sealed cleaning fluid design reduced volatile and ensured operation safety.
Operating: 90degree rotation function, movable and replaceable for cleaning tube increased
The accuracy of the testing results.
Appearance: streamlined structure design, smart wires arrangement.
Oil ferrography pdf