Yateks portable ferrous debris tester uses electromagnetic induction technology to measure the content of ferromagnetic wear particles in oil. Continuous monitoring of ferromagnetic wear particles levels of your oil samples help end user predictive any deterioration in machine condition in advance, quickly taking action before downtime, saving cost and protect asset, and preventing more serious damage occurring. Trend check helps further analysis on root reason caused poor lubricantion, provides a basis for quickly judging the lubrication health status of machine on site.
It can fast quantitative analysis of ferromagnetic particles in oil samples. Features simple operate, instant and accurate display test results on 5 inch touch screen, with a rugged suitcase make it easy carry for field work or in laboratory test.
The portable ferrous debris tester is composed of high-performance ARM processor, ferromagnetic sensor, 5-inch touch screen, USB interface, built-in battery, etc. It only needs to take 2ml oil sample into the oil tube to conduct the measurement, and the concentration of ferromagnetic wear particles in oil sample can be measured conveniently, quickly and stably. No further sample preparation is required and no training for users to operate.
It can realize scientific oil analysis in a simple way, observe the machinery degradation effectively, predictive maintenance when they need to be, rather than on a time or hours of operation basis, saving cost and manpower.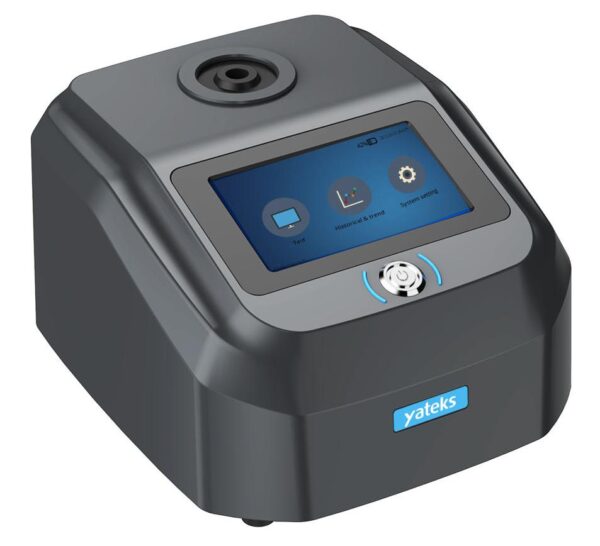 Features and Advantages:
Fast measurement with good repeatability, needs only 2ml oil sampls;

Easy to operate, all operations can

be completed by touching the screen;

Full English interface, the test results are displayed instantly;

Trend check help further analysis on root reason of poor lubricantion ;

The PC software can can perform trend analysis and comparison for many times test data, and observe the change of wear intensity index;

No training for users to operate;

Built-in battery, convenient carry for on-site oil analysis;

Calibration independent of base fluid used



Application:
Oil Analysis Labs
Wind Energy
Oil & Gas processing
Power Generation
Offshore & Power generation
Transportation