Introduction:
Yateks B+ series portable endoscope is a product with rich functions, which adopts HD image processing technology and the latest improved lens to ensure clearer images, minor defects are all under your view. At the same time, Simple and humanized operation, compact and playful appearance make it not only a necessary tool for quick and visual inspection by professionals in the auto repair industry, but also the first choice to satisfy every car lover who CARES about their health.
In addition, this product has a front lens with small diameter of 2.2mm, 2.8mm and side lens with a diameter of 3.0mm, so that you can choose one as needed. With one machine and multiple probe, you can get the best combination at the best price to adapt to various working conditions.
Technical Advantage:
1.Unique function of strong light inhibition and weak light compensation;
High light compensation (HLC): It can effectively inhibit the reflection of light source and improve the solution of metal detection;
Back light compensation(BLC): in the weak light environment, it can see more dark details by the exposure algorithm to improve the image brightness;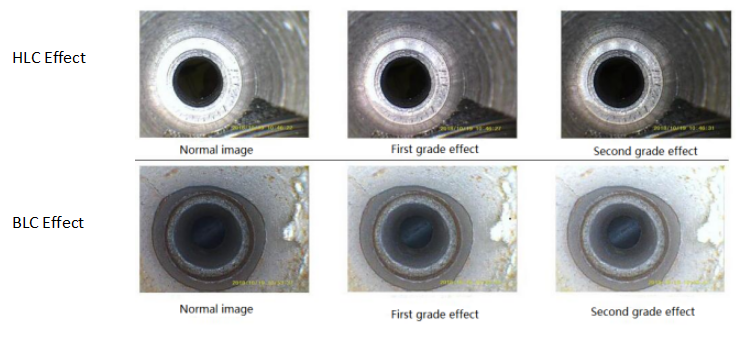 2.Adopting brand-new HD image processing technology, ultra-clear image, minor defects are all under your view.
3.Adopt 0inch IPS wide viewing angle screen
854*480 resolution with unique image processing technology, the picture quality is exquisite and clear; IPS wide viewing angle screen: True color representation, no reflection at any Angle, high brightness, to cope with severe industrial testing environment;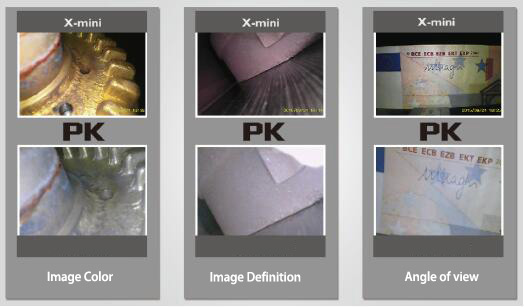 4.Anti-friction and anti-erosion, the insertion tube is woven with 4-layer of tungsten alloyand optional stainless steel material,IP67 standard of the probe


4.Optional small diameter probe tube: front view 2.2mm; 2.8mm; side view 3.0mm.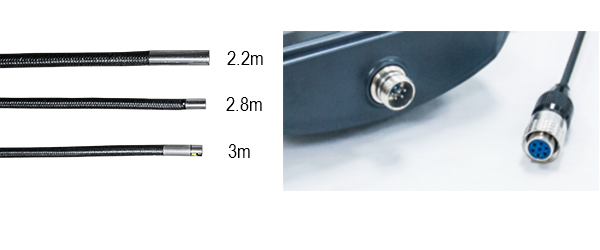 5.Strictly in accordance with ISO9001 quality system standard, approved CE, RoHS , product quality stable and reliab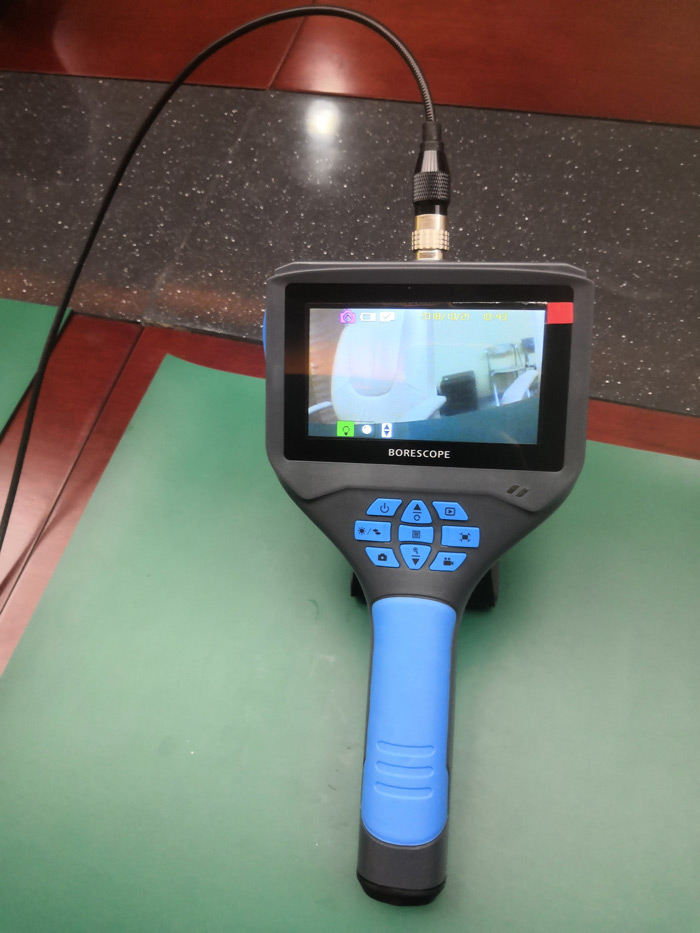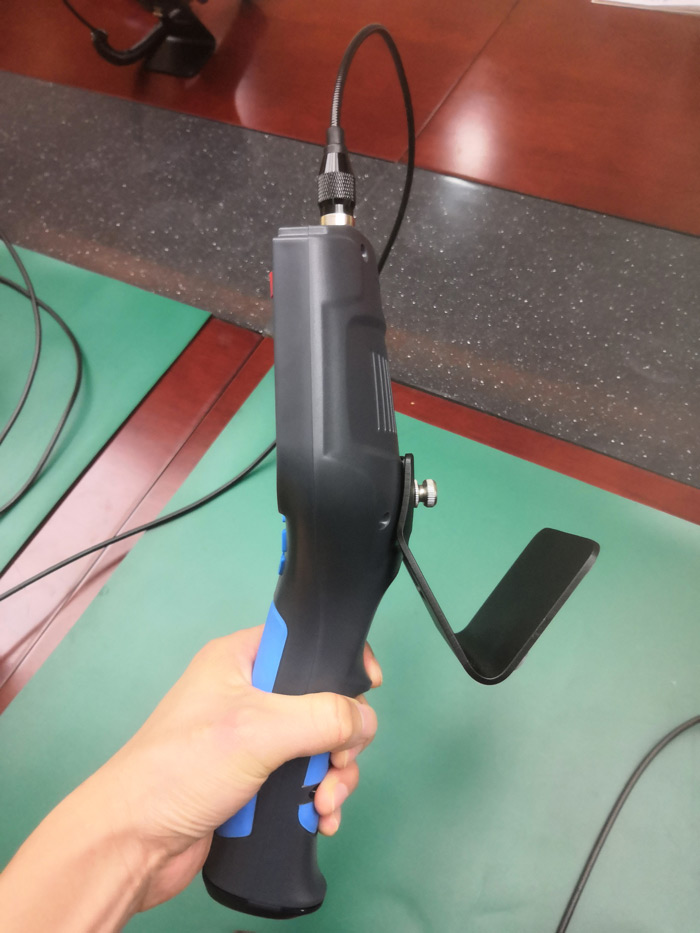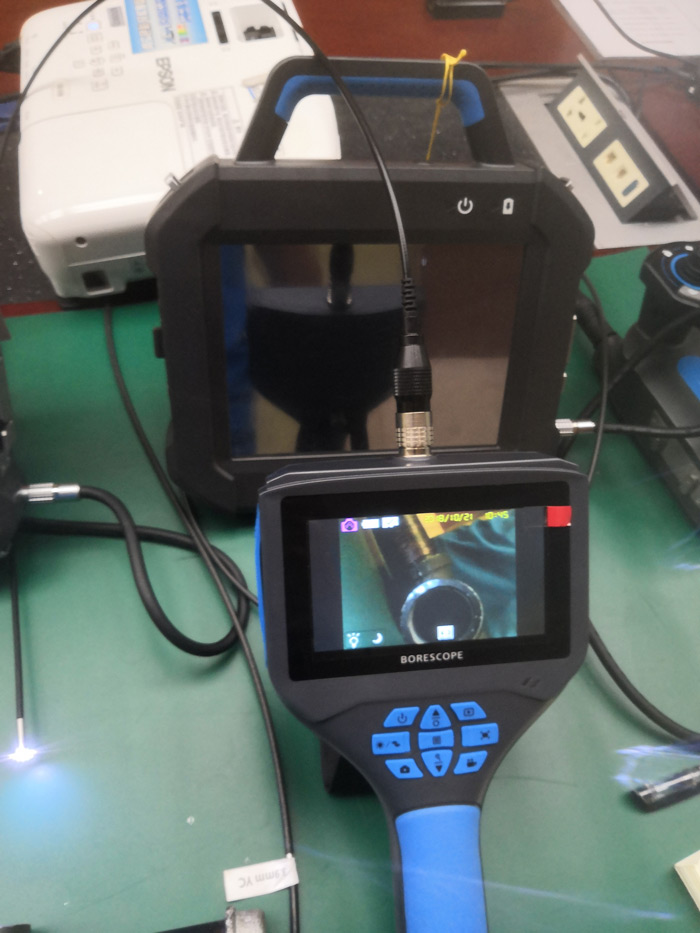 [/col] [/row]
Application:
B+series portable industrial borescope can be widely applied to detect and diagnose wear and carbon blockage of engine, cylinder, oil pressure components, fuel pipe, muffler, conveyance, and air conditioning system, differential, water tank, oil tank, gearbox, pipe, etc.
Piston and spark plug carbon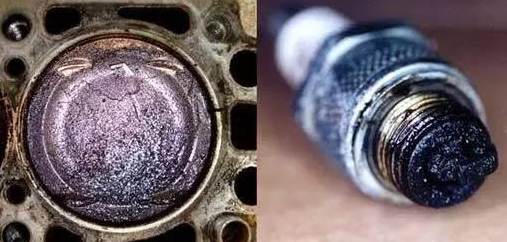 The inside flaw of the exhaust pipe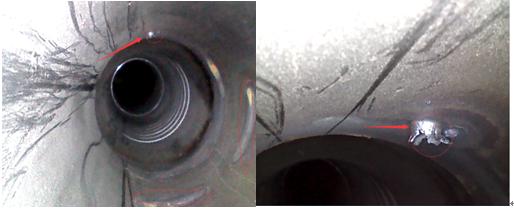 For more information on B+series borescope camera, please contact us https://yateks.com/contact/.
Related articulating automotive borescope
An endoscope (sometimes called a borescope,videoscope, inspection borescope camera) is a type of precision instrument composed of a display monitor and a flexible insertion tube with an optical lens and micro-camera sensor. Its function is to have a remote visual inspection of those narrow areas that are inaccessible to human eyes, which is widely applied in aviation, ship, chemical, engine, power, boiler, automotive industry, etc.
Yateks articulating borescope camera has the best price, which helps our digital borescope inspection camera enjoy its superiority.
TAG: Industrial videoscope/ Car borescope/ Instruments Manufacturers'Show/ FAQ of Borescope/ M-series borescope/ Smallest endoscope camera/ Borescope inspection Aircraft Engine
Keywords: industrial endoscope supplier/ videoscope camera/ automotive borescope/ aircraft engine borescope inspection/ articulating borescope camera/ digital inspection camera/ endoscope inspection camera/ video borescope