Introduction:      
It adopts a 7″IPS high-definition LCD touch screen with a resolution of up to 1920*1080. It has a touch screen function and is fast and convenient to operate; the probe can rotate 360° in all directions to realize long-distance image transmission. Using general-purpose computing graphics processor technology, the speed of image and video processing algorithms is faster. Faster, making the image clearer and smoother. With measurement function, it can generate 3D point cloud map, depth map, profile map, etc. to reproduce the appearance of the measured object. The three-dimensional point cloud map can be zoomed and rotated to verify the accuracy of point selection in real time. To avoid inaccurate measurement results caused by wrong point selection.It can be used in many fields such as aerospace, automobile manufacturing, precision casting, railway, shipbuilding, energy, electricity and so on.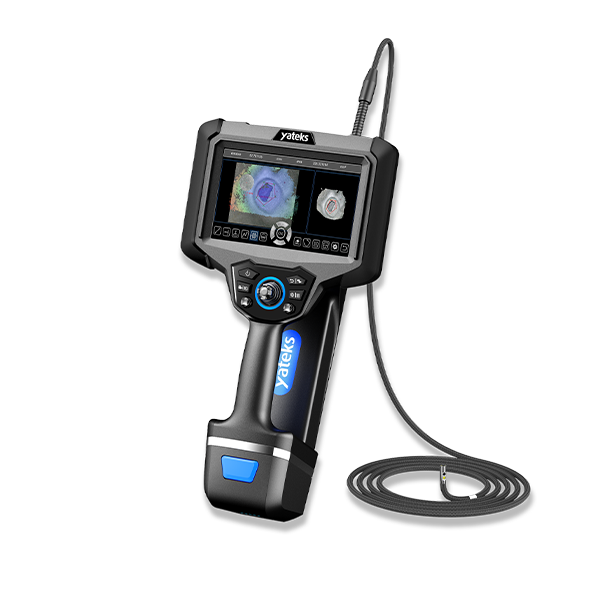 Technical Advantages:
1.Advanced measurement technologies
Speed up the inspection process with the Yateks C19 STAR Video Borescope's 3D stereo measurement software. The embedded technology generates a 3D surface map with cursor points across the inspected part or surface image. Operators can then quickly make measurements of length, perpendicular distance, depth, multiple line segments, and area.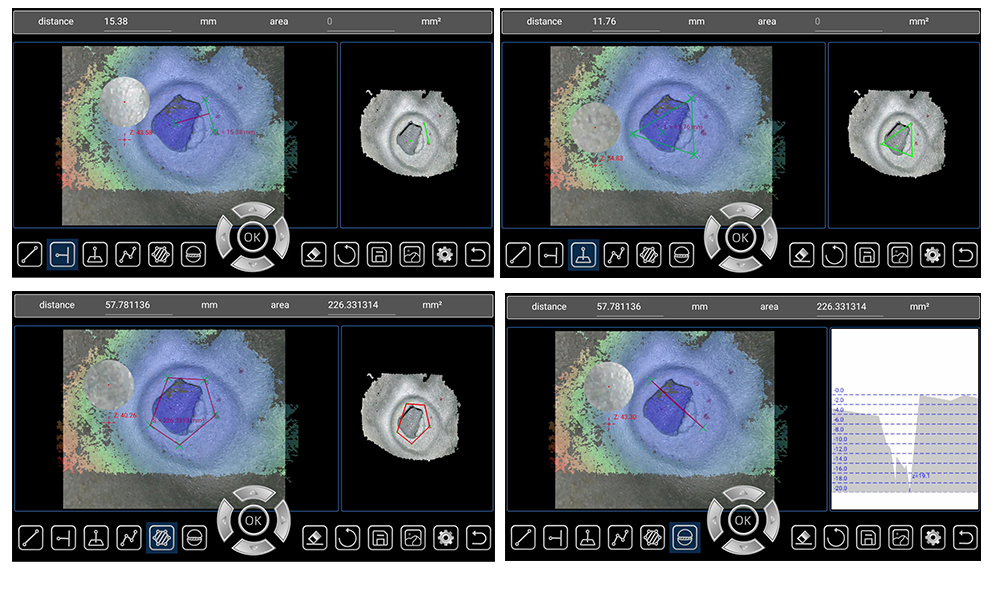 2. 7″ HD IPS Monitor with Multi-Display Function
The C19 STAR boasts a high-definition IPS monitor, allowing users to see 3D measurements/mapping and live images with ultra-high clarity. The monitor comes complete with touchscreen capability for intuitive software operation and quick measurements at your fingertips. The menu screen and features are intuitive as expected from any Yateks video borescope product.
3. 4-way Articulation Joystick Controls
Automatic locking and precise positioning Flexible articulation -mechanical 360°steering function,one-way bending can be up to 220°

4.Rechargeable Lithium-Ion Battery
The removable and rechargeable lithium battery pack provides up to 4 hours of continuous runtime.
5.Durable & Replaceable Video Probes
The Realta 3D uses a 4-layer insertion tube from durable tungsten alloy and braided steel wire. The probe is waterproof, and IP67-rated, for the harshest and most rugged inspection conditions.
The insertion probe is modular and can be replaced if damage occurs. Keeping multiple insertion probes on hand in the rare case of damage keeps inspection operations running smoothly.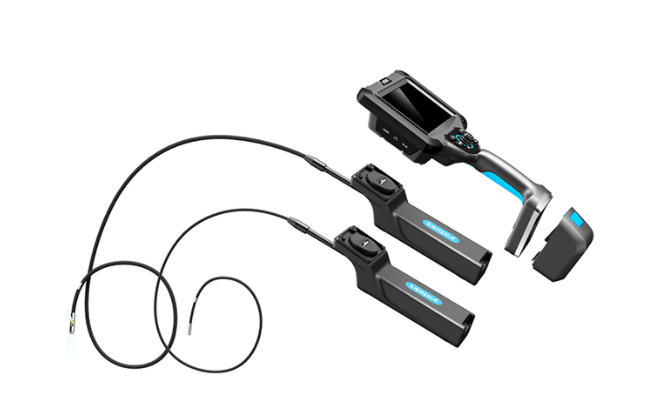 Application:
Power generation/ Automotive technology and transportation / Process industry / Aviation