Yateks believe "Maintenance of the Oil is the key to Maintenance of the Machinery". An effective oil analysis provided by Yateks increases equipment reliability while maintaining safe and cost-effective plant operations.
Why oil analysis?
Oil analysis is a virtual tool in avoiding costly failures and ensuring a long life for your machinery &equipment.
Analysis for wear metals to provide an indication of the mechanical condition of the unit and allow early detection of faults
Physical testing to detect the presence of contaminants that can indicate problems(eg. Fuel or water in engine oil and/or cross contaminants of lubricants) test cleanliness of oils to iso 4406 and NAS 1638
Assessment of the condition of the oil to estimate its remaining service life and allow cost-effective top-up rather than an unnecessary oil change
Analysis of the oil to ensure that the correct type and grade have been used and the appropriate additives are present.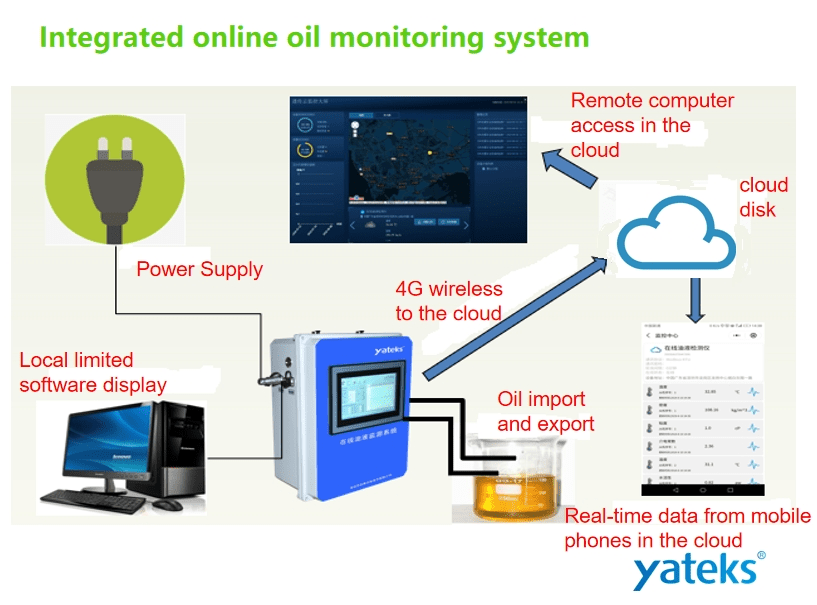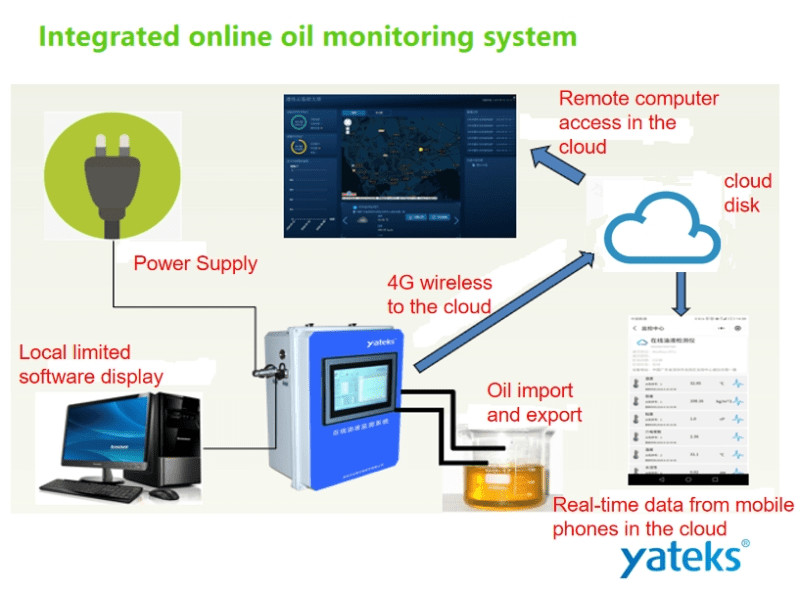 What are the applications of on-site oil analysis?
Oil analysis in the engine test laboratory as part of the QA/AC process
On-site oil analysis in manufacturing industry or power plant
On-site oil analysis for transportation, heavy mining, or fleet managers
Based on the route (on-site), the engineer's oil analysis of the on-site investigation equipment
Large-scale centralized industrial laboratory, suitable for large companies or multiple mines located in remote areas
What benefits can oil analysis & oil condition monitoring bring to customers?
1) Extending oil replacing period to bring long-term economic benefits
2) Discovering friction components abnormal level, location, and root cause before they become serious to cause a big loss
3) Understanding the running condition of lubricant oil by monitoring polluting degree.
4) Knowing the reasonable time to change oil by equipment analysis;
5) Seeing whether the oil used is correct or not, is qualified or not as there are various types of oil in the market.
6) Saving repair cost and guide to repair depends on the situation.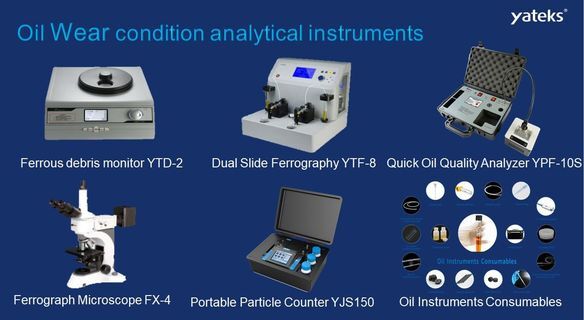 With more than 18 years of experience and established methodologies. Yateks provides a variety of oil analysis equipment, as well as the development of online oil detection programs. Products include Online Oil Condition Monitoring System Operation Instruction, YFJ-4 Online particle counter sensor, YTD-2 Ferrous debris monitor, and so on.