Project Overview
The customer is a refining and chemical company in China, they want to carry out online oil monitoring of the compressor oil of the polypropylene plant.
In the past, their testing methods were sending samples to third-party testing agencies.  However, due to the particularity of the working environment and the drawbacks of offline monitoring methods, more and more problems appear. In order to ensure safe production and monitoring the operating status of the equipment, online oil monitoring system is necessary.
Through friendly communication between the two parties, the other party recognizes the plan we have given.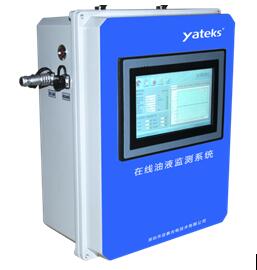 Solution
Among them, we collected the viscosity sensor, the micro water sensor and the abrasive particle sensor in the collection part.
The viscosity sensor uses fluid vibration sensing technology. The viscosity indicator has a great impact on the equipment. It brings about large kinematic viscosity, deteriorated fluidity , small viscosity of the oil, and worn friction pair, and it is easy to generate heat and the oil film is easily broken. The main role of our oil online system is to monitor and avoid situations like water in the oil system, addind wrong oil, and the deterioration of oil aging.
Trace sensors utilize the characteristics of moisture sensitive components, primarily to monitor moisture. It is well known that moisture can cause oil emulsification and oxidation, affecting the formation of oil film and causing corrosion of the system. Its main function is to prevent the oil tank from being damaged due to respiration or pipeline seal failure, and the cooler leaks.
The wear particle sensor uses abrasive particle detection technology. The abrasive particles are extremely harmful, which will scratch the surface of the friction pair and accelerate the deterioration of the oil. Its main role is to detect abnormal wear and to avoid catastrophic failure.
At present, the instrument has undergone preliminary tests and the effect is good.
The customer is very optimistic about this instrument, and has the idea to carry out online oil testing on other equipment in their company.