we will equip with a power adapter to meet global countries' power supply requirements. Also, most of Yateks oil analysis instruments built-in rechargeable batteries for 2-4 hours working.
2. What are the working environment requirements of Yateks oil analysis instruments?
All Yateks oil analysis instruments have EMC testing report and CE certificate, and also has done with another reliable testing. Normally Yateks oil analysis instruments can withstand high temperatures up to 65℃and high humidity, as well as water-proof and dust-proof.
3.Can this instrument be brought on-site for fieldwork and oil analysis?
Yes, Yateks oil analysis instruments designed comply the user-friendly and simple operate, both for a laboratory test and equip with a durable suitcase for convenient carry on-board or fieldwork, They're the true Mobile Laboratory.
4.Does Yateks has a device for viscosity testing?
Yes, Yateks quick oil analyzer YPF-10S designed for a perfect oil analyzer on physical parameters, include viscosity, density, temperature, water activity, moisture content, and dielectric constant (oil quality) of oils.
Quick oil analyzer YPF-10S is the most cost-effective device and best-seller.
Simple operation on oil testing and get the result within one minute, no need for professional training.
5.Does Yateks has an instrument for detecting pollution degree and give cleanliness code?
Yes, Yateks OIL Portable particle counter YJS150 can give you the pollution degree with total solid particles under NAS1638 and cleanliness code under ISO4406. Particle size range:1-100um, and support user-defined particle size testing.
Yateks will give you full technical support on maintenance and calibration on YJS150.
6.Does Yateks has an instrument for detecting on wear conditions of a machine?
Yes, Yateks Ferrous debris monitor YTD-2 can help you detect the oils of a machine and monitor the wear condition of the machine effectively. Simple operation on the oil test and suitable for both lubricants and grease, no need to do pretreatment on samples.
YTD-2 equips with standard samples for self-calibration by yourself easily.

7.Does Yateks instrument can be used for analyzing wear particles of oils?
Yateks analytical ferrograph kit includes Dual Slide Analytical Ferrograph YTF-8 and Economy Ferrograph Microscope FX-4.
Yateks Analytical Ferrograph Kit has been well recognized by many famous oil test&analysis laboratories and companies. YTF-8 is the Ferrogram slide maker and then the finished slide can be observed and analyzed under FX-4, to give you the final accurate results with size color, metal type, and causes of wear on the wear particles.
If you want a precise result on elements content, then suggest you Yateks spectrometer YGF-6.
Yateks oil spectrometer YGF-6 adopts the highly reliable rotating disk electrode technology (RDE) to quantitatively analyze the fine particles (≤5 microns) dissolved or suspended in the oil, with simple operation and high test reliability. durable and quickly detect the content of metal abrasive particles, contaminants, and additive elements in lubricating oil, and has an irreplaceable role in oil detection, applicable to almost all industries.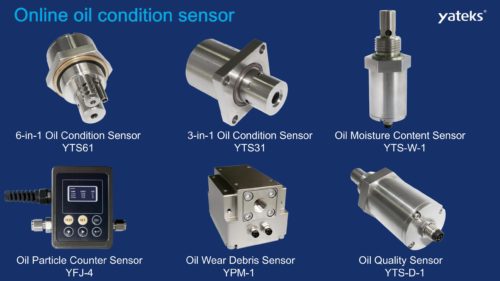 Yateks team always engages in helping customers solve problems with full technical support and quick response on your any questions about Yateks oil analysis products.