Author: Ella Van
Date: 2019/5/31
Korea Metal Week is a key event for the machinery industry professionals. It's aiming to bring in advanced metal technologies and equipments to meet the huge demand of Korean changing machinery market.



Korea Metal Week comprises eight well-organized fairs integrating all metal production technologies such as Fastener & Wire Korea, Die Casting & Foundry Korea, Automobile & Machine Parts Korea, Press & Forging Korea, Tube & Pipe Korea, Metal Surface Treatment & Painting Korea and our new show, 3D Printing Technology Korea, Aluminium Korea held under the same canopy and NDT equipment.
Yateks partner in Korea will participate in the show KOREA METAL WEEK 2019.At that time, we will display newly developed industrial endoscope P series,N series and M series industrial endoscope and other equipment. We sincerely invite you to try professional videosope tool there.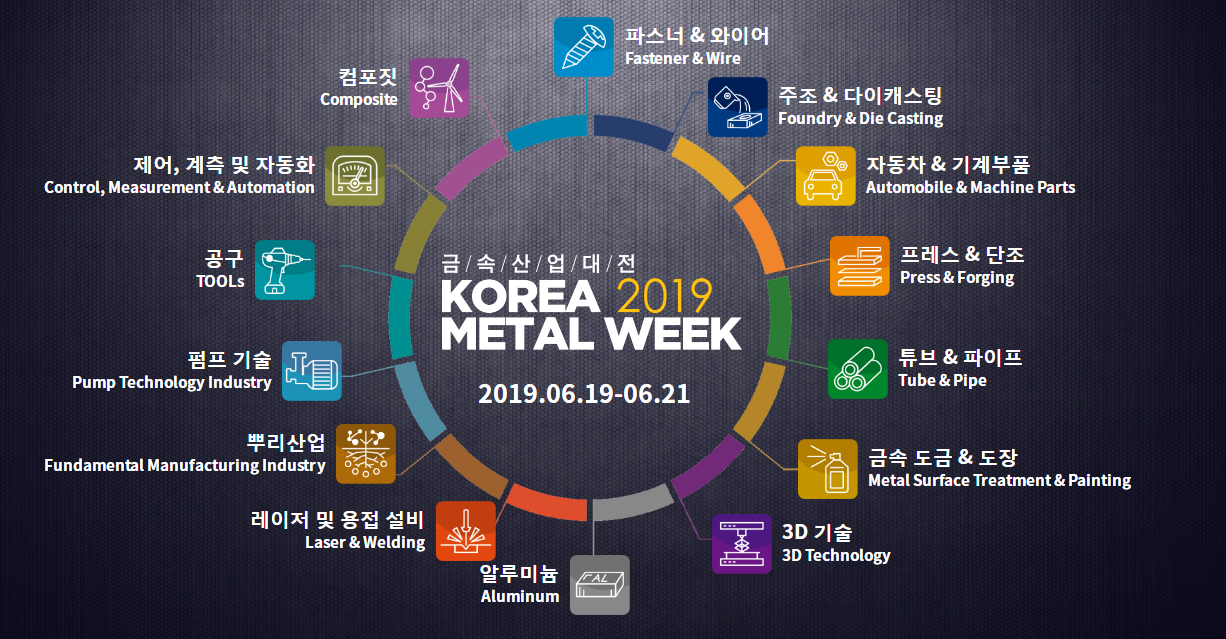 Period: 2019.06.19 (Wed) – 2019.06.21 (Fri)
2, 3 hall, KINTEX 1st
Booth: 3F137
Borescopes are used for visual inspection work where the area to be inspected is inaccessible by other means. Borescopes are mostly used in nondestructive testing techniques for recognizing defects or imperfections. Similar devices for use inside the human body are referred to as endoscopes.

They are commonly used in the visual inspection of:
* Welding
*tube and pipe
*Automotive industry
*Metal casting
*Corrosion
*Bearings & Gearboxes
*Down hole motors
*Heavy Equipment Maintenance
*Pumps & Valves