Nancy 2020/8/18
Customer introduction
This is a maintenance company which established in 2010. It is a wholly-owned subsidiary of a Chinese subsidiary and an important part of the National Energy Group's railway transportation sector. The company currently owned 84 large-scale road maintenance machinery, 13 material transport vehicles, 10  rail cars, railway passenger cars and 107 truck-type auxiliary vehicles with total assets of about 1.2 billion RMB. Production capacity: line mechanical cleaning 420 kilometers/year, switch mechanical cleaning 90 groups/year, tunnel mechanical cleaning 10 kilometers/year, line mechanical tamping 4700 kilometers/year, switch mechanical tamping 2500 groups/year, rail grinding 2700 kilometers per year, mechanical track change of 200 kilometers per year; the company's main business is to organize the line overhaul, intermediate repair and comprehensive maintenance operations of the railway companies of the group, and undertake tasks such as emergency rescue and new line opening assigned by the superior company.
Customer demand
In order to introduce advanced lubricating oil monitoring and testing equipment, to realize the maintenance concept of large-scale road maintenance machinery of proactive and predictive maintenance. Customer had inspected many potential suppliers in the early stage, finally they choose Yateks after on-site inspections and fully survey. They were interested to Yateks Oil analysis equipments, like Dual slide ferrograph system YTF-8, Ferrous Debris monitor YTD-2, and YPF-10S Multifunctional oil quality analyzer. They believe these equipments could meet their demands and help them to solve their maintenance problems.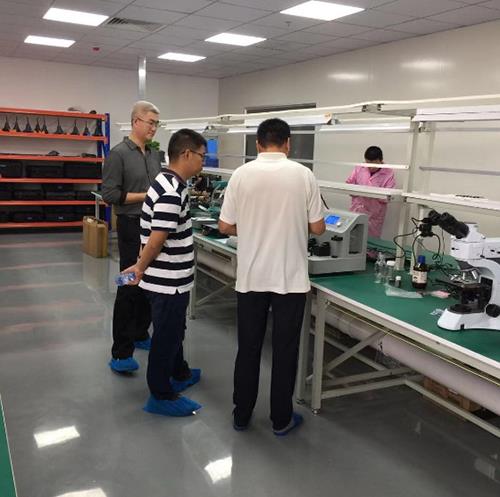 Focus on customer needs to provide solutions.
With outbreak of COVID-19 epidemic at the beginning of this year, Yateks facing the pressure of domestic epidemic prevention, we still take the customer as the center and stands up at the critical moment. In order to support customer to carry out oil monitoring work as soon as possible, we assign our engineers to work from customer's factory site, make surveys carefully, measure dimenstions and design test bench and Fume hood, make sure to arrange oil testing laboratories reasonably.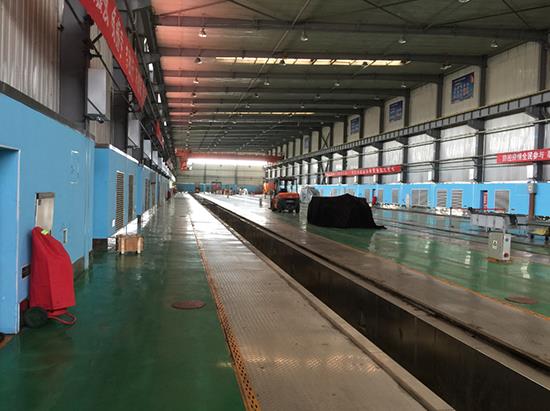 We started to organize and arrange production at the beginning of this June, all components such as testing instruments and laboratory workbenches ordered by customers were successfully delivered to the customer's site at the end of June. At the same time, Yateks assigned technical elites and skilled engineers with excellent skills to set up laboratories for customer on site. After 10 days  hard work, the laboratory platform was built well with the joint efforts of customer, training, installation, and debugging testing equipment for customer step by step. From reagent preparation, on-site sampling of oil samples, pre-treatment procedures to oil testing results, make everything work fine there.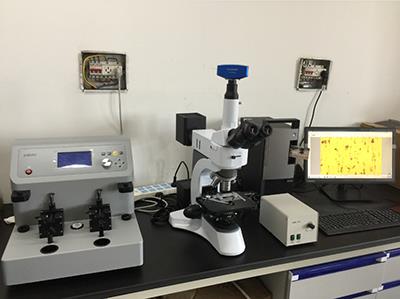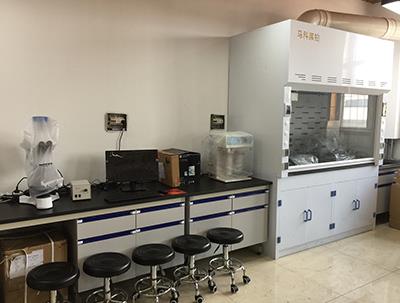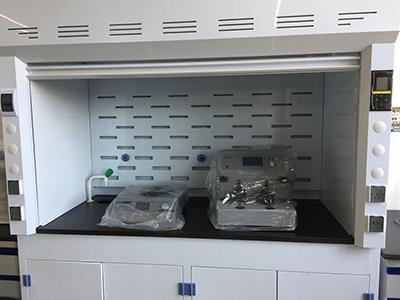 Now the customer was able to use the instrument independently to detect the viscosity, moisture, dielectric constant, density and other physical and chemical indicators of the lubricating oil in use on the locomotive. The quantitative and qualitative ferrography analysis operation of pollution degree and ferromagnetic wear particles provides an accurate assessment of the lubrication status of large-scale road maintenance machinery, material transport vehicles, rail cars, railway passenger cars and trucks, etc. Effectively judge the pollution level of the hydraulic oil used in the equipment and the degree of wear, and provide users with early warning of railway locomotive failures, reducing the parts replacement parts, the probability of unexpected shutdowns, and the frequency of equipment maintenance. This greatly reduces the maintenance cost of the locomotive, while maximizing. It has played a positive role in extending the service life of railway locomotives, and has been well received and praised by customers.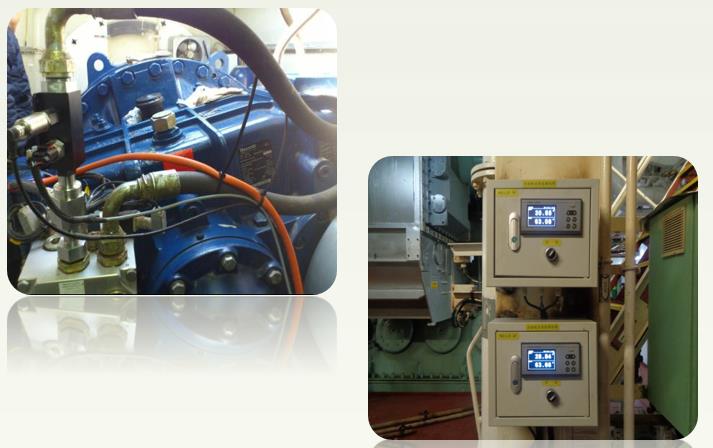 Shenzhen Yateks Optoelectronics Ferrograph Monitoring System has blossomed in a maintenance company of National Energy Group Railway Transportation field, and has become the main starting point for users to complete the glorious mission of "strengthening the foundation of the group's railways", helping to "scientific, harmonious, virtuous, and committed" guided by the concept, we will help to build a first-class track mechanization maintenance company with firm belief, clean spirit, standard and efficient, harmonious and enterprising with the goal of building "innovation, lean, happiness". To make every effort to ensure the heavy-load, efficient and safe operation of the group's railways, and to help the group build a world-class integrated energy enterprise with global competitiveness.