Jenna  2020/9/21
Over the years, China's technology of industrial videoscopes has developed very rapidly to meet the increasing demands of inspecting all kinds of different narrow and complicated applications. This development makes it possible for Chinese videoscopes to be competitive and affordable alternatives for most end-users at home and abroad. However, in terms of 3D measurement, it has been a challenge for all China's videoscope manufacturers for a long time.
A breaking news for the videoscope world: On Sept. 4th, Yateks 3D measurement videoscope is released and available! On the New Product Release Meeting, Yateks R&D director vividly introduces the principles of different 3D measurement technology applied to industrial videoscopes, which helps us understand better the current cutting-edge 3D measurement technology in this field and where we Yateks stand. Later, Mr.Wu representing Videoscope Business shared with us more about the market and supporting policy.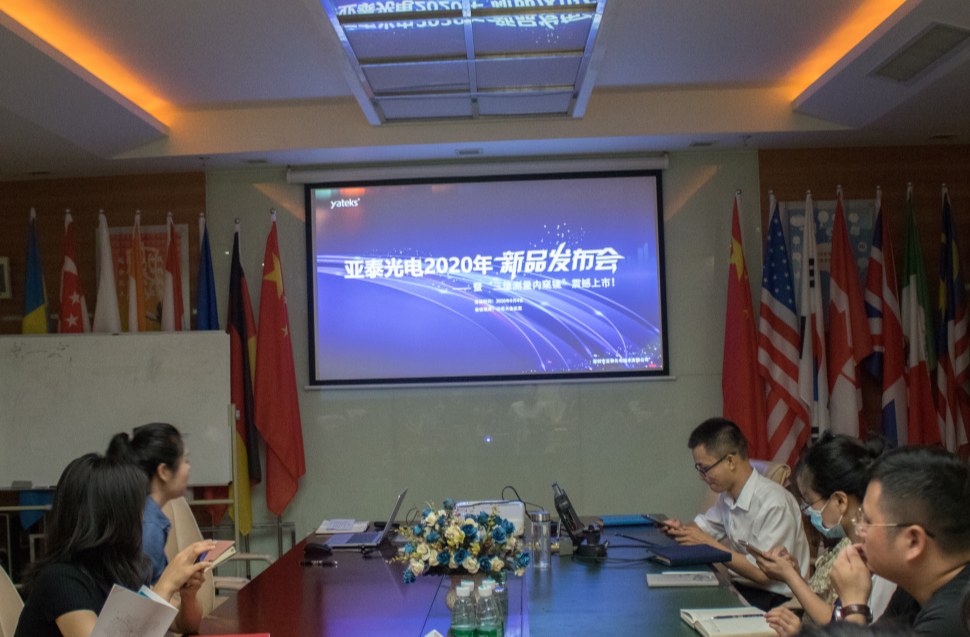 As a new breakthrough, let's see the most advantages that Yateks 3D videoscopes possess:
Various Measurement Ways: accurately measure the size of defects through point-to-point, point-to-line, point-to-surface, area measurement etc.
Great compatibility: 3D measurement technology can be used on P Series, N-Digital Series, X Series etc.
Manual & Automatic Calibration: Automatic calibration first and then manual calibration so that the point of position can be accurately taken to get a more accurate measurement result.
Built-in four color modes: In normal inspection view, there are four color modes to meet the needs of different applications so that defects can be more
Cost-saving: The operating handle can be replaced at will, and a host can be equipped with multiple handles to meet different application requirements.
Customers' needs and satisfaction are our motivation and pursuit. Yateks, an expert of industrial videoscopes, will be always with customers to develop great products and solutions to help solve all different applications. If you have any needs of 3D measurement or other videoscope needs, please feel free to contact us at www.yateks.com! It's our honor to try our best to meet your needs and to help.