Finding solutions, reducing production costs, reducing the variability of the production process, and maximizing production are what all food and beverage manufacturers want to achieve.
Pollution control
Pollution control is one of the most concerned issues for food and beverage companies. The reason is not only to avoid being punished, but also to ensure product quality. Oil contamination from production machinery may cause serious contamination of products. What needs to be clear is that food lubricating oil products can be divided into three levels according to the pollution level, from H1 to H3, each level has its own standard. H1 is a product certified by the National Sanitation Foundation (NSF.org). H1 is the most important, this grade of oil is placed in the equipment, there may be accidental food contact. Accidental contact means that 10 ppm of oil can enter the food system. It must be ensured that there are no pollutants or additives that are harmful or carcinogenic to humans. H2 is mainly suitable for lubricating oil, absolutely zero contact between lubricating oil and food. H3 is complete food contact, such as edible oil used directly in food. Therefore, the oil used in the food industry is dedicated and requires approval. Another requirement for food lubricant suppliers is to meet ISO 2146. ISO 21469 is a voluntary international standard, but it includes not only lubricants, but also everything related to packaging, transportation and storage of lubricants.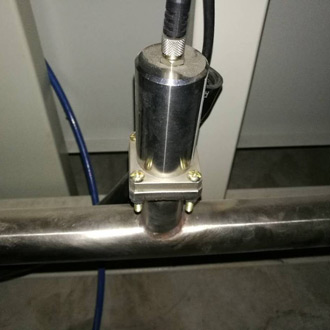 Common equipment problems in the food and beverage industry
In the processing facilities of the food and beverage industry, the value of frequently used equipment is often much lower than the value of each component we see in other industries. Therefore, if necessary, the cost of replacing the actual equipment is very low.
These equipment are small in size (not as big as mining or power generation); however, the price of food-grade lubricants is premium, so additional costs are incurred. Importantly, the cost of downtime in the food and beverage industry is high. Even a very small component, such as a gearbox or conveyor belt bearing failure, requires close attention to downtime costs. If there is a pollution problem, the product quality risk is also high. Any time oil contamination enters the system, it will bring risks. Another problem is regular sanitary operations, such as pressure washing. This process may cause lubricating oil contamination, because water will enter the seal ring. Therefore, frequent monitoring is required.
Typical oil analysis equipment and test parameters in the food and beverage industry
The typical oil-using equipment in the food and beverage industry is hydraulic systems, gears, grease systems, compressors and refrigeration systems. These are the most common rotating type equipment. Common equipment in hydraulic systems, such as bottle washing machines, packaging machines, and compression packaging systems. The key parameters tested are water content, particle count, ferromagnetic particle concentration, viscosity, wear metals and additives, as well as total acid number and degree of oxidation. It is critical to ensure that the oil in the equipment is appropriate. If the oil is not used properly, it will cause a high risk of contamination. Wear and tear is also a problem. If there is wear and tear, the replacement of the system must be reasonably arranged.
In the gear system, common equipment is table cutting equipment in meat processing plants, conveyor belt drive equipment in wineries, food stirrers, and distillation tanks for alcohol production. The content of the test includes water content, ferromagnetic particle concentration, viscosity, metal, additives and degree of oxidation. The particle count is not important.
Instead, the ferromagnetic particle concentration is used because the gear system oil is usually highly viscous. Seal integrity is a concern, especially for equipment such as cutting tables, which require frequent cleaning and may have a very high water content. Wear is also a problem. Wear will cause loss of dimensional tolerances and cause some parts to loosen. For example, the blade does not enter the proper position, or metal fragments are mixed into the product, these are very serious problems.
In the food and beverage processing sector, approximately 80% of factories often use grease on bearings, conveyor belt drives and sliding systems. Related tests include water content, ferromagnetic particle concentration, oxidation and additives. These parameters indicate whether it is a food-grade product. The problem is the wear and flushing effect under these conditions.
In the food and beverage processing industry, compressors and coolers are used in almost all factories to compress and cool air. Typical tests are acid value, water content, viscosity, metal, ferromagnetic particle concentration, TBN (if it is an ammonia refrigerator). The equipment associated with compressors and coolers is usually of high value. Any service interruption may cause significant production losses.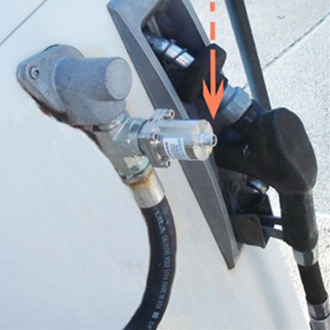 Oil analysis solutions for the food and beverage industry
According to these equipment types and related tests, yateks online monitoring system and oil sensor are a good solution. Yateks online sensors have different models, such as oil quality sensor, oil moisture content sensor, oil moisture sensor, etc., to meet the needs of different factories.