YPF-10S Onsite Kinematic Viscometer is mainly composed of ARM high-performance processor, multiple sensor options, a 4.3 -inch resistive touch LCD, USB interface, and built-in power supply, etc. By comparison with sample lubrication oil and new oil, it is easy to get the oil contamination, viscosity, density, temperature and dielectric constant etc.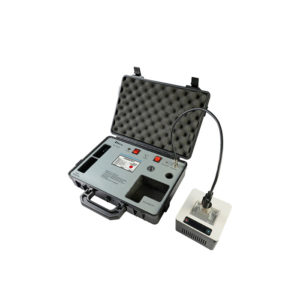 Features:
With different sensors, YPF-10S oil condition analyzer can measure the oil viscosity, density, temperature, dielectric constant, moisture, micro-moisture etc. timely with temperature control device.
Easy to operate: all functions display on the touch screen.
Incorrect operation monitoring function: hint displays on screen when error happens.
Lubricating oil without oil no. can be detected.
High strength structure: can be used for high pressure and high velocity environment.
Special designed corrosion and pollution resistant coating, good for wet parts.
Application:  
It can be used to analyze oil in aviation, aerospace, transport, electric power, mine, metallurgy, chemical industry, mechanical engineering, etc.