Release Date: 2016-01-30
Views: 374
On 29th Jan 2016, Two sessions of the six CPPCC Shenzhen Municipal Committee was held. Mr. Dai Beifang, chairman of the CPPCC, and Mr. Li Jun, vice chairman of the CPPCC, reported. Mr. Zhang Hu, Standing Committee and deputy mayor, presented the situations of proposal realization. The attendees are including Mr. Ma Xingrui, municipal party secretary and Mr. Xu Qin, Mayor. The General Manager of Shenzhen Yateks, Mr. Zheng Xiang George participated in this committee as CPPCC delegation.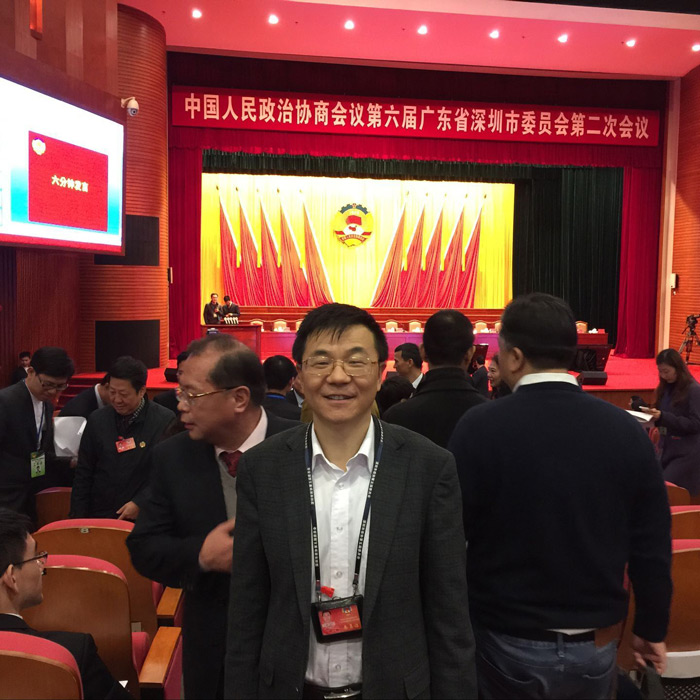 In the report of Mr. Dai, the key point of 2015 is Thirteen five planning suggestions. After studying, there're one main report and 13 subreports. And suggested to build a global innovation center, create The Belt and Road strategic hub, build a compact city, strengthen the construction of high-end talent system, accelerate the inclusive development and so on, 90 suggestions in total.
Following up "The belt and Road strategy", Yateks will bring its High Definition endoscope, borescope, Ferrous debris monitor, Quick oil analyzer, Bearing condition tester, Electronic Stethoscope, Tachometer to attend Arab Lab exhibition from 20-23 March.
Under this positive atmosphere, Yateks will achieve more business opportunity from Arab countries, and let them share the convenience that Yateks top equipment bring in.
Recommend: