80% equipment damage caused by the running lubricant failure. So lubricant oil monitoring and analysis is the most efficient cost way to carry out predictive maintenance. By this way to decrease maintenance cost and extend equipment lifespan. YTD-2 Ferrous debris monitor can detect the contamination of the lubricating oil itself and analyze the wear status of the machine.
Lubricant oil analysis could be carried out by wear situation analysis, oil quality analysis ( we call it physical and chemical index analysis), oil contamination degree analysis
This is ferrous debris monitor, it is the equipment for oil wear situation analysis.
It could detect the containment of ferromagnetic particles in oil sample by PQ index. PQ is an index without unit. The PQ index is same trend relationship with ferrous wear particles containment. That means the bigger PQ index the higher containment of ferrous wear particles in the oil sample. Our PQ test range is 0–15000PQ, others brand in overseas only get 0—5000 PQ.
We adopt patent sensor and digital process wire to generate magnetic field. Its high data acquisition sensitivity and accuracy up to PPM.
No need to do any process for the oil sample. Just put 2ml sample oil onto the testing plate. You could get a data within 10s. And there is no consumables requirement to save testing cost.
It has specialized software for data management, trend analysis and curve printing,ect. There is USB interface to transfer data to PC directly.
You could rename and Number the data file by yourselves.
Testing range: > 5µm
Repeatability: ± 1% (>500PQ) or ±5 PQ (<500PQ)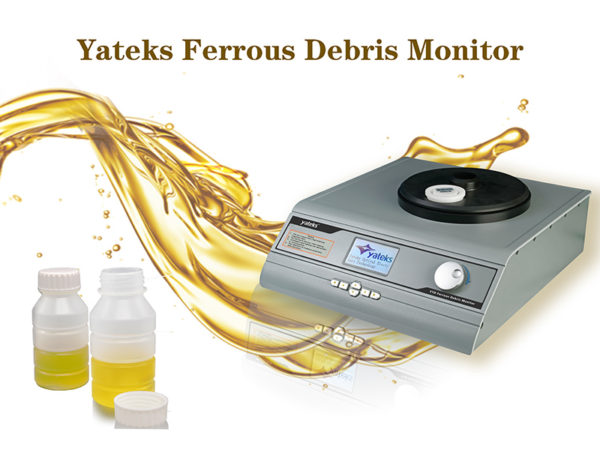 It is wildly applied to analysis containment of particles in mineral oil, composite oil ,hydraulic oil, gear oil and lubricant oil sample