China International Quality Control and Testing Industrial Equipment Exhibition (Q.C. China) was founded in 1995. The annual Q.C. China is the largest, oldest, and most extensive brand exhibition in China's industrial testing industry. It brings together equipment manufacturers all over the world with their high-end technology and advanced equipment, which is the industry authority publishing platform for technology and products as well as the important link of the communication for global peers. With the continuous expansion and deepening of the demand side of industrial testing, enterprises have higher and higher requirements on the facilities and technology of product quality inspection. How to improve the testing means and improve the testing equipment is the heavy responsibility and obligation of testing practitioners.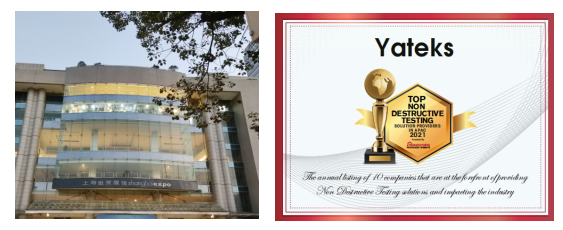 On October 27th, Q.C. China 2021 was held at Shanghai Expo. Global nondestructive testing industry cutting-edge technology and domestic well-known NDT suppliers gathered there, Yateks, as the 2021 Top NDT Solution Provider in APAC, once again took the latest Series of industrial endoscopes appearing in the QC exhibition.
During the exhibition, Yateks showed the latest Q Series high definition portable borescopes with 6mm interchangeable camera tips, 3D measurement technology, ultra-small diameter 2.2mm options, and many other products with its leading high-tech technology to provide customers with safer, more intelligent, more efficient NDT solutions.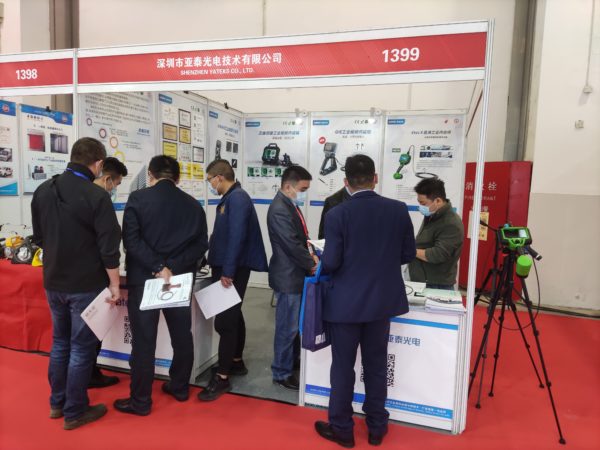 As a leading manufacturer in the field of nondestructive testing in China, Yateks products with high-end design, outstanding performance, and quality after-sales service have won the majority of customers' love. Some of its industrial endoscopes have been the best-selling products on the market.
Yateks engineers used different ways such as introducing products, operating demo units, interacting with visitors, to fully show both the application of nondestructive testing technology-related products and advanced technology. Lots of visitors from the aviation industry, electric industry and pharmaceutical industry, etc. stopped by Yateks booth to experience the endoscopes and had in-depth exchanges with field engineers. They not only appreciated the practical design of Yateks products but also were attracted by Yatek's leading technology and made a high evaluation of Yateks products in this exhibition.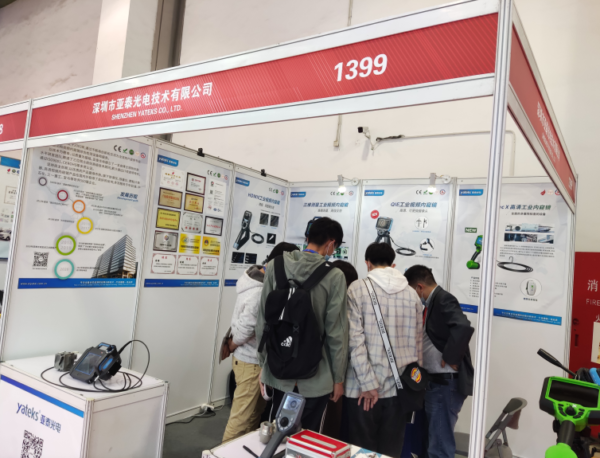 This exhibition is a brand competition as well as an international visual feast. Shenzhen Yateks Co., Ltd with its first-class brand assurance and design revealed to win agents and customers. In the future, Yateks will make more efforts, forge ahead, and continue to innovate, making greater contributions to the NDT industry, and taking a more solid and powerful step towards "becoming the world's leading R&D manufacturer of industrial video endoscope".
If you are in the industry of aviation, automotive, manufacturing, foundry, welding and you are in charge of quality inspection, Yateks industrial or borescope will be your first choice. As a specialized manufacturer, we can offer you different types of industrial borescopes with great image quality, easy-to-use design, and reliable durability. Feel free to contact us at info@yateks.com.