Release Date: 2016-02-10
Views: 196
In early Feb, Mr. Abdullah, Ambassador of Bahrain to China visited Shenzhen companies with Mr. Yang Weiguo, China's former ambassador to Bahrain. Mr. Zheng Xiang, the General Manager of Shenzhen Yateks Optical Electronic Technology Co., Ltd was invited to be the guest and had a developing communication.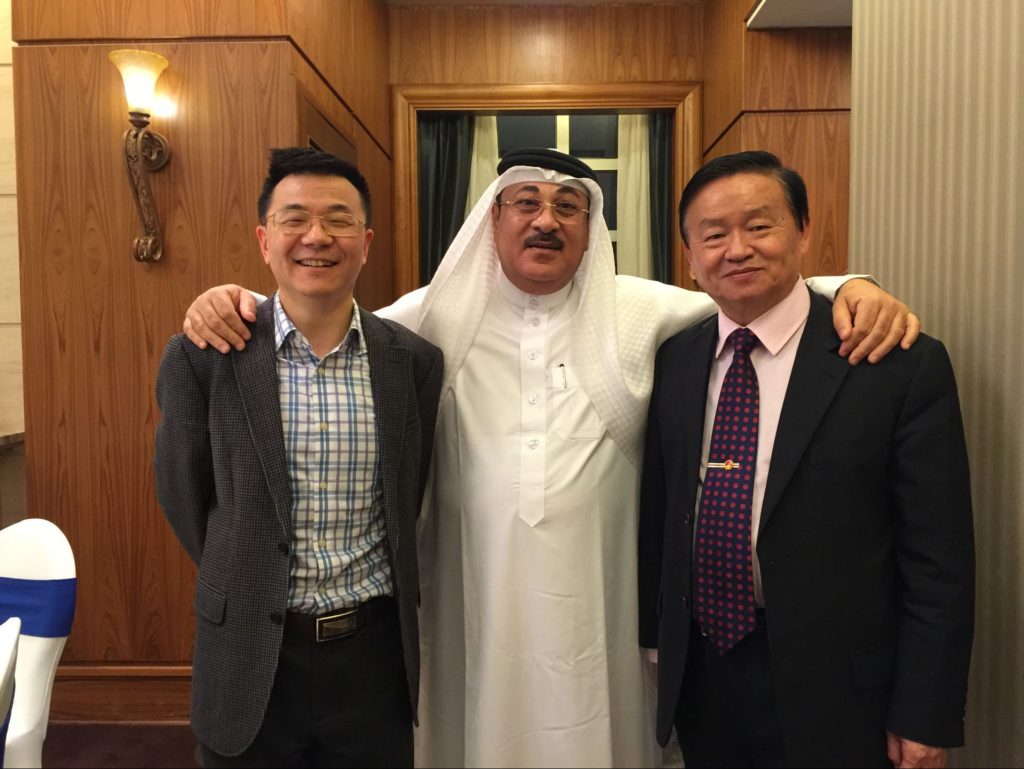 Mr. Abdullah highly appreciated the "The Belt and Road strategy" of China and mentioned China's achievements in the thirty years of reform and opening up. He emphasized that China had gained the achievements in 30 years which the western industrial countries costed 100 years. Shenzhen is at the forefront of reform and opening up with high tech achievements. There're many of the leading technologies in the country, and some have reached the international advanced level.
Mr. Abdullah said that the king of Bahrain attached great importance to the friendship of Bahrain and China. He hoped to win comprehensive strategic cooperation with China. China and Bahrain's cooperation had broad prospects. Although Bahrain area is not large, the location is very important in the Gulf countries. It is only half an hour drive to Qatar and Saudi Arabia of few dozen kilometers. Bahrain had a good investment environment for China's enterprise with policy concessions. HUAWEI's R & D headquarters in the Middle East had moved to Bahrain now.
Mr. Abdullah suggested Yateks follow "The Belt and Road strategy" and brought good products to the 6 Gulf countries and made great contributions to the friendship between China and Bahrain.
Mr. Zheng Xiang highly agreed with Mr. Abdullah. And invited him to visit the booth 184 of Yateks at the ARAB LAB 2016 in Dubai during 20th to 23rd March.
Recommend: