This year marks the 20th anniversary of Yateks. Over two decades, we have established deep partnerships in different countries and regions, and accumulated countless successful cases. 23-27 October 2023, we are honored to invite strategic partners from several countries to come to Shenzhen, China, to witness the development of Yateks Optoelectronics and talk about the direction of future cooperation.
1. Explore the source of innovation and feel the way of quality ,Visit to Baolong factory (endoscope and oil analysis equipments product line)
Over the past 20 years, Yateks has been driven by quality and innovation. In this tour, the dealers were led to experience the professional production process, the excellence of the manufacturing process, and the perfect quality control of the Baolong factory up close. Partners fully understand Yateks: from product design, raw material procurement, production and processing, and product inspection to after-sales service, and comprehensive coverage of each link. The exquisite craftsmanship of AT&T's quality control triggers customers' amazement. We have also been continuously improving and optimizing our processes to ensure high-quality standards. Quality is not only embodied in the products but also the service quality. We are committed to providing quality pre-sales consulting and after-sales service to ensure that our customers receive comprehensive support and satisfaction throughout the product life cycle.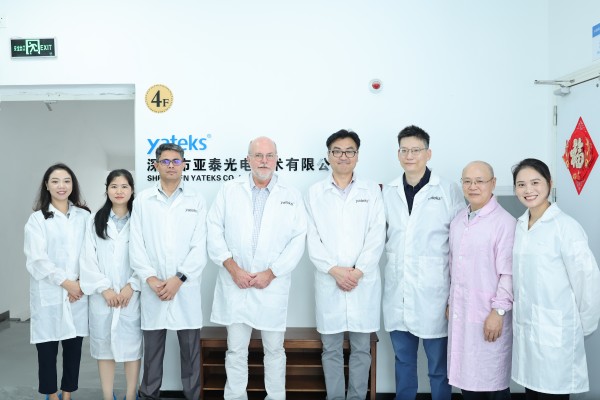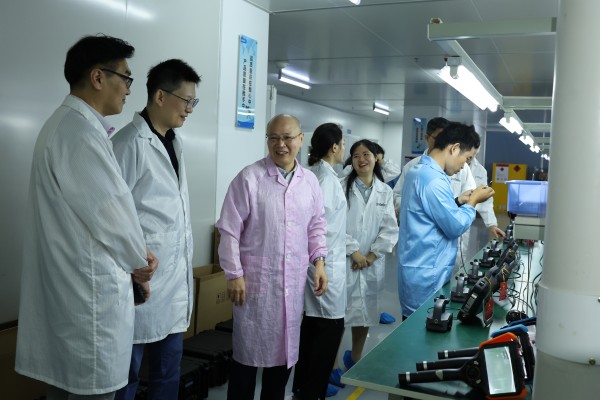 2. Industrial endoscope technology exchange and sharing
The R&D department of Yateks provides product technology training and shares the latest product lines and market trends. The company's endoscope products pursue clearer real-time/stored images, smoother video, longer distance transmission, and more sensitive steering; the endoscopes use high-definition cameras equipped with advanced image processing technology to generate three-dimensional three-dimensional cloud maps, which can provide accurate measurement and detail analysis of real-time images. At present, a number of different probe diameters have been released and 0.7mm will be available soon. Optical lenses can also be replaced according to the actual working conditions;
Yateks's replaceable light source camera breaks through the domestic design bottleneck. The self-developed oil-liquid products have undergone four important iterations, covering more than 30 models of sensors, monitoring systems, portable instruments, laboratory instruments, etc., which have achieved higher accuracy, stronger anti-interference, and wider temperature resistance range to meet the reliable applications in harsh and complex environments. The new generation of oil-liquid series sensors breaks the foreign technical barriers, achieves import substitution, and reaches the international advanced level. Customers have given Yateks a lot of valuable comments and suggestions to help us continuously improve and enhance product quality and service level, and their feedback is the source of our growth and continuous progress.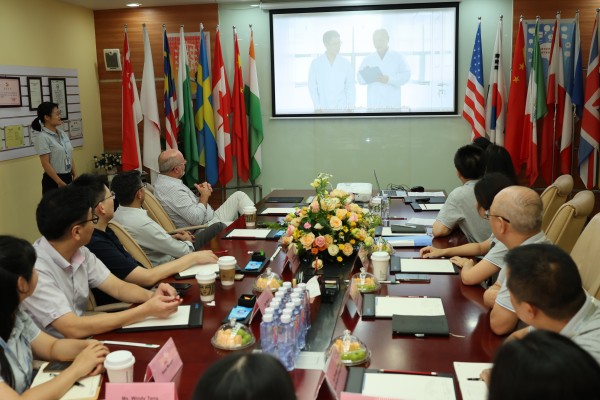 3.Partners meetings
In the dealer exchange meeting, Yateks founder Mr Geogre Zheng delivered an important speech. Mr Geogre shared the achievements and milestones of Yateks since its inception. He recounted the success of Yateks from the initial start-up stage and the hard market competition and thanked the partners and dealers who have grown up with the company for their support by presenting certificates and gifts. He emphasized that Yatai will further strengthen cooperation with dealers, establish long-term and stable relationships, and jointly promote product sales and market expansion to achieve a win-win situation.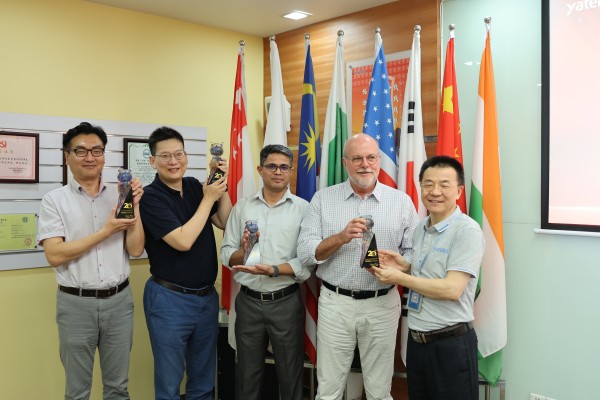 In the future, we will strengthen our understanding and research of the international market, adapt to the needs of different countries and regions, and provide better products and services. We will actively participate in international trade exhibitions and exchanges, strengthen communication and cooperation with overseas customers, and jointly promote the prosperity of international trade.