Author: Michiko
Date:2019/7/2
When it comes to Yateks, we know it's a manufacturer of industrial endoscope and oil analysis instrument since 2003.
Every day, many people come and ask Yateks products. For the oil sensor, they always can't easily distinguish YTS-M-1 and YTS-W-1.
First, YTS-M-1 is "An Online Monitoring Sensor for Oil Micro-moisture".
Principle: Humicap
Features:
1.Capable of rapidly and continuously detecting the water activity in oil (aw)
2.Capable of accurately measuring micro water content in oil (ppm)
3.Capable of long and stable operating in harsh operation conditions
4.Convenient local calibration function
5.High oil resistence and pressure resistance
6.Compact structure, easy to integrate
7.Two kind of mode signal output, analog signals and digital signals
Application:
1.Power industry: monitor the lubration oil of transformer and reactor
2.Industrial machinery industry: monitor the lubricating oil and hydraulic oil of mechanical equipment 3.Transportation industry: monitor the enqine oil of ships and vehicles.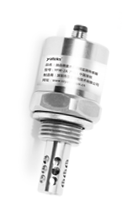 Second, YTS-W-1 is "An Online Monitoring Sensor for Oil Moisture Content".
Detect water(moisture) content online and real-time
Principle: capacitance
Features:
1.Extremely sensitive to the various kinds of water pollution
2.Capable of accurately measuring under various harsh operating conditions with resolution up to 10-15 3. 7*24 hours, 365 days, capable of monitoring the equipment's oil quality at any time 4. Special grounding technology, extremely reliable and sturdy 5. Well-designed probe structure, easy to clean 6. Active maintenane of equipment, avoid unessary waste of money and time
Application:
It can be applied to online monitor the moisture content and temperature of lubricanting oil, hydraulic oil, gear oil, engine oil, fuel oil, insulating oil, synthetic ester and various kinds of light oil, heavy oil.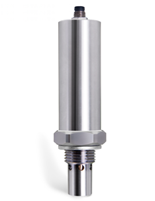 Hope you can divide them well after reading this article.