Author: Ella Van
Date:2019/9/10
This company is a manufacturer specialized in the research, development and production of low-speed, medium-speed and high-speed high-power diesel fuel injection system.
Due to the inability to see the internal conditions of the diesel engine with human eyes, it is not clear whether there is a potential failure of the equipment. The production technology department of the company wants to check the corrosion of the nozzle, plunger sleeve and needle valve body of the diesel engine through the industrial endoscope.
Technician from yateks did the demonstration with the machine P410FM(diameter 4mm,insertion tube length 1m) and P310FN(diameter 2.8mm,insertion tube length 1m) last week.  The largest hole in the plunger sleeve of the measured workpiece is about 25mm, and the smallest is about 5mm.The technicians of the production department of this company are quite satisfied with the inspection results of yateks P series industrial endoscopes.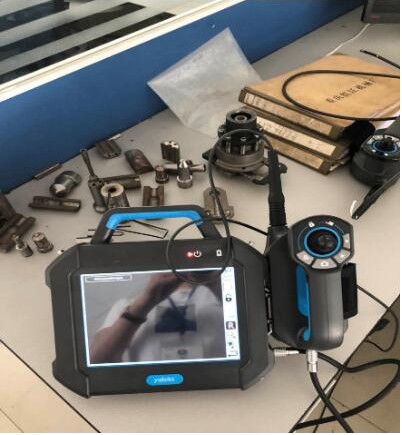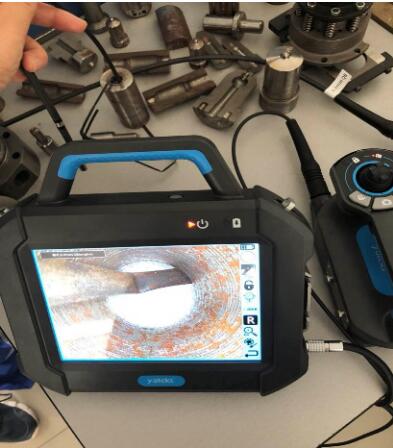 Yateks P series industrial videoscope is a creative one composed of a flexible tube and a small‐size body. Its CMOS image process system with 1,000,000 pixels provides ultra clarity and a perfect original display. A component design with 8‐inch ultra clear touch screen, 100,000 LUX brightness, an electronic magnetic rocker which can adjust omnidirectionally for 360°, and its lower price, 30%‐50% cheaper than similar specifications, which helps the P Series enjoy its superiority.