Author: Michelle
Date: 2019/5/29

2nd WORLD CONGRESS ON CONDITION MONITORING (WCCM) 2019
3rd SINGAPORE INTERNATIONAL NDT CONFERENCE & EXHIBITION (SINCE) 2019
From December 2 to 5 the WCCM2019&SINCE2019 will be opening its doors in Singapore
The WCCM organized by International Society for Condition Monitoring (ISCM) and the Non-Destructive Testing Society Singapore (NDTSS) together with SINCE is one of the largest combined events within the region.
The event will also include participation from many major sectors including aerospace, civil, oil and gas, marine, railway, and manufacturing industries. The exhibition will provide unique opportunities to connect with plant owners, manufacturers, contractors, inspection agencies who apply both condition monitoring and nondestructive technologies
Yateks is a world class supplier of industrial non-destructive testing (NDT) equipment. With innovative engineering and the talented manufacturing staff, Yateks has earned a sterling reputation for numerous pioneer innovations, especially in industrial endoscope and oil analysis products
Yateks is honored to provide Full-direction Industrial Endoscope, On-line sensitive oil quality analyzer, Quick Oil Analyzer/On-site Viscosity measuring instrument, Ferrous Debris Monitor and more products for you.
The following products will be shown at the exhibition:
Yateks P-series High-Resolution Videoscope Camera
the design of P-series is very consistent with the style of industrial products, And the second, P-series is a sort of high-end video scope with 8inch high-definition touch screen, intelligent remote update system, interchangeable probe, and optional Lens is available.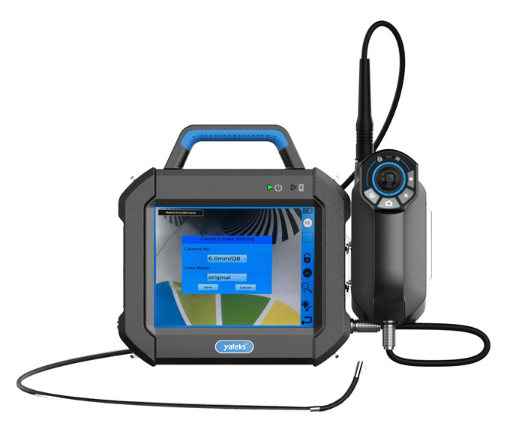 Yateks N-series Digital Borescope Inspection Camera
N-series Digital Borescope Inspection Camera with High Definition, portable, flexible and diverse, that's the features of upgraded. 450,000 pixels with 5-inch high fidelity screen. It's high quality than Cen Tech digital inspection camera 62359. The visual field can be detected completely. Six patents adopted to the body. Single, double and IR night vision lenses to choose.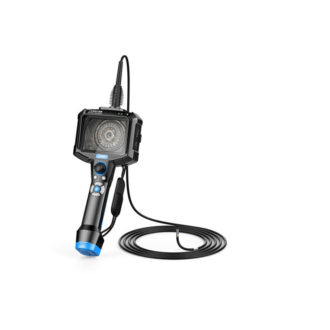 Yateks M-series Articulating Borescope
M-series articulating borescope is a welcomed product in combination with mechanical 360° articulation function & interchangeable tubes function. Yateks mechanical 360° articulating videoscope applies mechanical joystick control structure. M-series industrial borescope is portable with the whole weight of only 0.6KG. With the interchangeable tubes function, one host can match different diameters & lengths & lens of the insertion tube to meet customers' various needs, its low price can greatly save costs.