Yateks attends "CMDM2015 China power plant equipment maintenance & fault diagnosis technology Forum
Release Date: 2016-02-29
Views: 358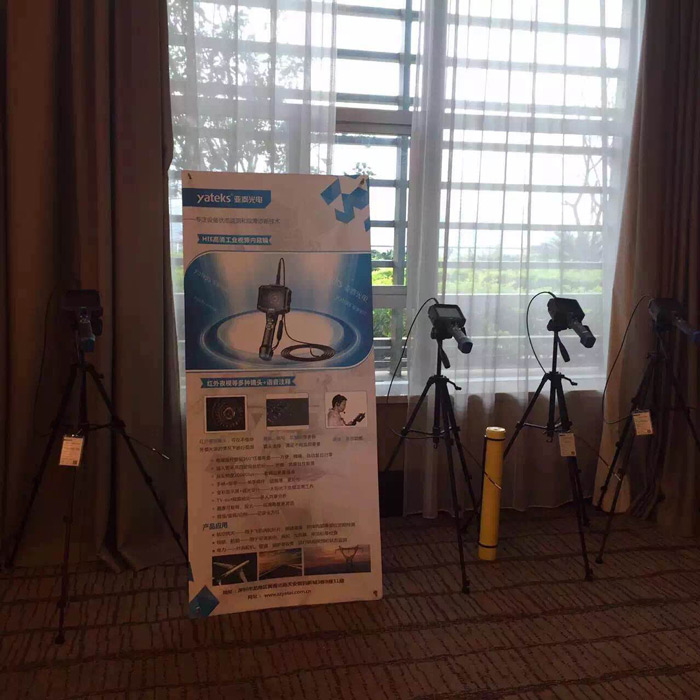 "CMDM2015 China power plant equipment condition-based maintenance and fault diagnosis technology Forum" held in Shanghai during December.3~4 2015. The summit of "intelligence, information technology, energy saving, and environmental protection" as the theme, Shenzhen Yateks Optical Electronic Technology Co., Ltd. as a focus equipment condition monitoring and fault diagnosis technology national high-tech enterprises are invited to attend the meeting.
Shenzhen Yateks Optical Electronic Technology Co., Ltd. is in one of the national high-tech enterprises dedicated on research and development, production and sales of equipment in failure diagnosis and condition monitoring products, after ten years of development, Yateks has to be a leader in condition monitoring equipment field. Strategic Customers include China Wugang, Huawei Group, GREE, BYD Auto, Shengli Oilfield, Midea and other famous enterprises.
During the exhibition, Yateks brings PATENT video endoscope, national innovated new ferrogram machine, Iron Measuring Instruments, and another nondestructive testing instrument.
At the show, our Megapixels ultra-definition video endoscope attracted a large number of participants concerned, our engineer explains professionally to customers and demonstrated this industrial endoscope. This next generation video endoscope with trimming lock function earned great recognition from the customer visitors which would found defects in some part of the probe can immediately pinpoint in the defect site, you can also fine-tune slightly to check carefully. No other brand has this feature.
The show was a great success and Yateks collected hundreds of potential customers information.
Exhibition Recommend: