Release Date: 2015-11-16
Views: 86
Yateks' participation in Vietnam expo in Hochiminh city 2015
The 13th Vietnam Expo In Hochiminh City will be held on 2nd to 5th Dec 2015 at Saigon conference and exhibition center, Hochiminh city, Vietnam.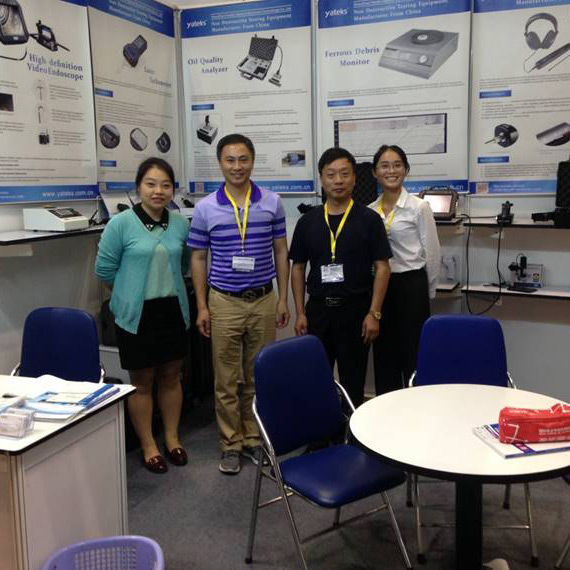 This fair has important meaning for Vietnam economic development. As it provides the chances for exhibitors international to work together at
technology, investment, trading, exporting, importing, product agent etc. It becomes a good platform for international communication.
The predict exhibitor will be 500 companies from more than 20 countries. Customer will be 16500, the business visitor will be 11000.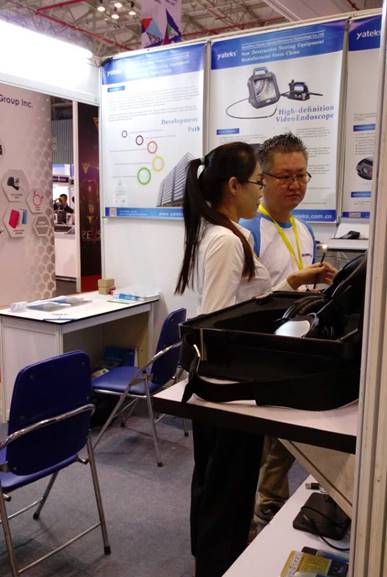 As a leading NDT manufacturer in China, Yateks is honored to be invited to take part in this big show. There will be an endoscope, vibration tester, Tachometer, quick oil quality analyzer at the show. Hope more and more customers can touch our products and use them in their own field helpfully.
Welcome to visit our booth at E164 and we will update this fair as we get more Instruments Manufacturers'Show.
The next post:
News from Ho Chi Minh City: Yateks at The 13th Vietnam International Trade Fair 2015
Release Date: 2015-12-03
Views: 104
The 13th Vietnam International Trade Fair is open, organized by National Trade Fair & Advertising Company – VINEXAD, from 2nd to 5th December 2015 in Ho Chi Minh City.
Mr. Do Thang Hai, Vice Ministry of Industry and Trade of Vietnam, attended the opening ceremony and addressed for VIETNAM EXPO IN HOCHIMINH CITY 2015 on 2nd December 2015. He says that this is an opportunity for Vietnamese business to approach various markets, to exchange science and technology achievements to accelerate Vietnam's integration process to the world economy.
Miss Mable and Miss Heidi represented Yateks to attend this great exhibition. We demoed our latest products there, and our typical product Videoscope, Electronic Stethoscope, Tachometer, and Infrared Thermometer are highly appreciated by the Visitors from Vietnam and Korea companies, and they show the expectations to cooperate with us.
Yateks, located at Shenzhen City of China, is a leading manufacturer for the above products, especially the videoscope, and we have more than 10 years of experience for videoscope, which is top in China and approach world advanced technology. We have more than ten invention patents for it, like lock and tuning, and 180-degree bending, which is exported in batches to the USA, Canada, Germany, and Russia, etc.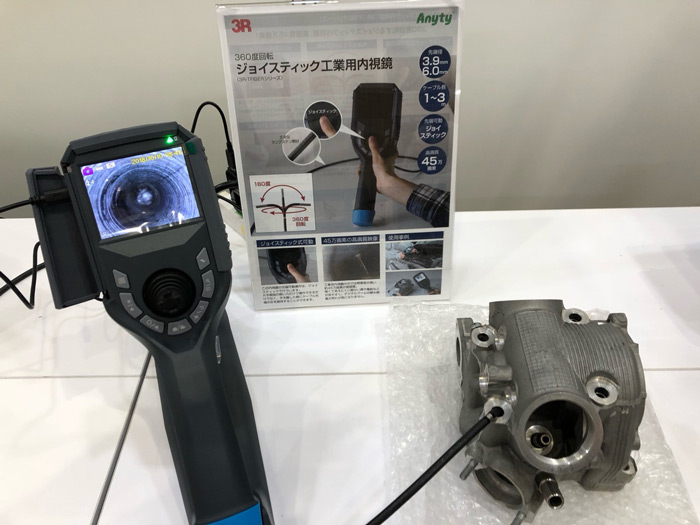 Exhibition Recommend: