Industrial Endoscope in the application / daily-use commodity
Author: Ella Van
Date: 2019/8/12
A well-known company that produces Everyday chemicals in China has 13 joint ventures and wholly-owned enterprises in different cities of China. This company produces a large number of first-class quality products that are loved by consumers.
This company has strict requirements on the quality of pipeline welding. The pipeline inside is required to be pollution-free, corrosion-free and clean.
Residues left in the pipe and unqualified cleaning of inside of pipe will directly affect the quality of the products and lead to waste of resources.  The industrial endoscope can be used for pipe inside inspection. It can realize non-destructive testing without disassembling and assembling the pipeline, Take photos and video of the parts with problems, analyze the images and work out an inspection report.
Yateks technicians were invited by the people in charge of this  projects  to check the internal welding of pipeline on site. Technicians demonstrated how to use yateks M series borescope to inspect the inside of a pipe, check the weld line carefully .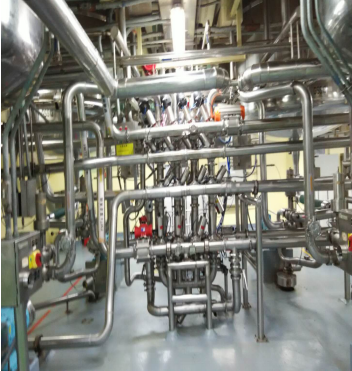 Pictures captured by M series on site.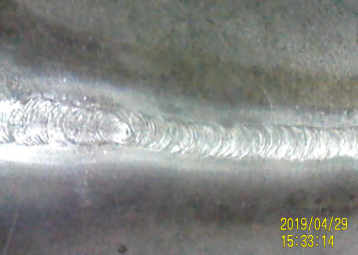 Photograph of welding inside of the pipe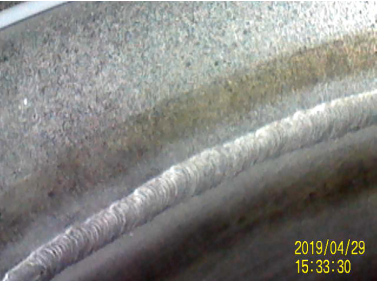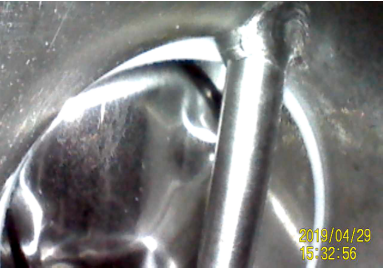 By watching the on-site pipeline inspection demonstration, leader of this project was highly satisfied with the clarity, depth of field and articulation of the M series industrial endoscope, indicating that the industrial endoscope is essential in the safety of production. After their internal discussion, and carefully compared the various functions of the yateks's and other brands borescope, yateks's M-series endoscopes won the bid with the advantages of favorable quality, affordable price and comprehensive performance.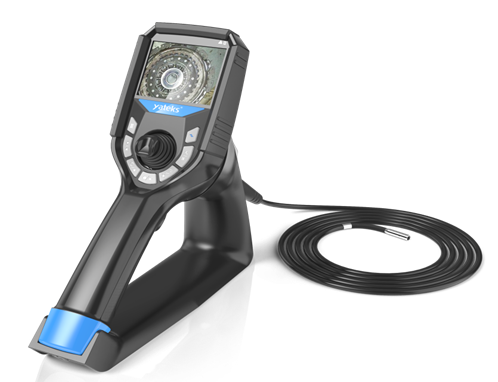 Yateks M series Mechanical 360°Industrial endoscope is a newly released product in combination with  mechanical  360°articulation  function &  interchangeable tubes function.
M-series apply mechanical joystick control structure. M-series is portable with the whole weight of only 0.6KG. With the interchangeable tubes function, one host can match different diameters & lengths & lens of the insertion tube to meet customers' various needs and greatly save costs.
Application field:
Aviation & Space Industry
It can be used to inspect regularly turbine, blades, engine, surface of welding and conductor pipes, combustion chamber in plane, and in development and manufacture of rocket.
Electrical Production and Construction Unit
It can be used to detect and monitor defects of important apparatus such as turbine, pipes.
Petro‐Chemical and Pressure Container Industries
It can be used to inspect reserve tanks, heat exchangers and tank trucks in oil refinery, pipes in chemical plant and containers, steel cylinders and pipes in special inspection unit and pressure container plant.
Railway, Ship, Construction Engineering and Research Unit
Construction Engineering: It can be used to inspect erosion and fouling of pipes, rust of concrete iron, break of support shaft and bridge connection part; to observe caves inside tunnel and construction model; to diagnose erosion and blockage of running water pipe.Railway/Ship:It can be used to inspect electrical locomotive, air‐conditioner, turbine, heater, gas‐engine and flames of boiler.
Research Unit:It can be used in observation, research, trial, archaeological work and etc.