Yateks, as a world-class industrial borescope manufacturer, has been practicing our mission of bringing the best borescopes to everywhere they need and create value for our customers. Sharpen a sword in three years and try it once! Let me share you what makes Yateks Q Series an anticipated borescope and why it's worth your try.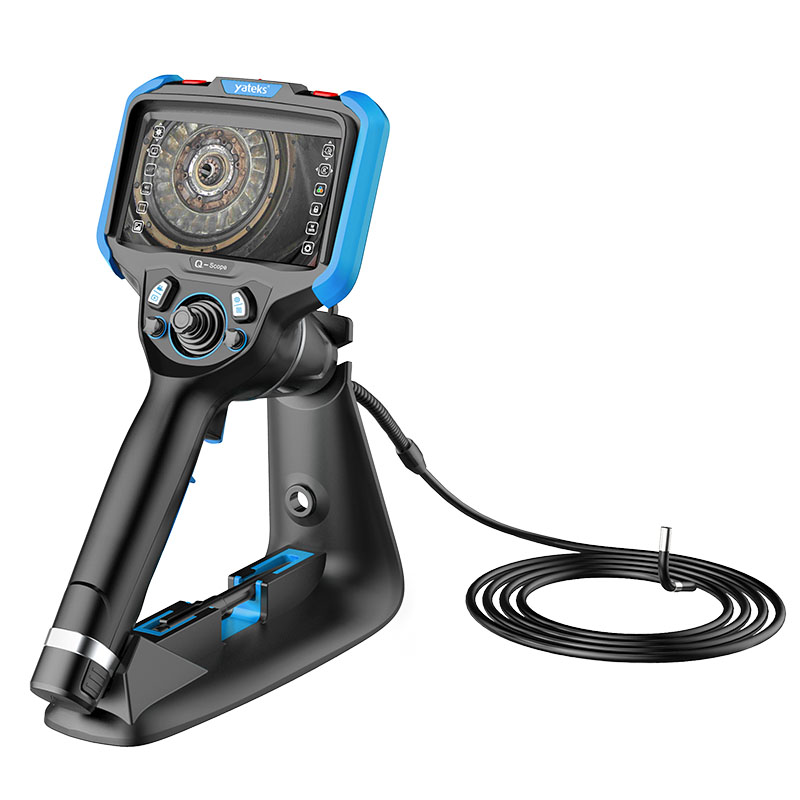 From the perspective of image processing and image relevant hardware, Q Series has the below three most outstanding features:
Excellent image quality. It adopts the latest megapixel cameras, matched with Yateks advanced image processing technology, making image quality ultra clear, high definition and great color rendition. What's more, some camera modules even support temperature detection function, so that you can know when it's time to protect the probe in inspections of high temperature environment.

Interchangeable camera options.

Q Series not only has interchangeable tube design, but also has the latest interchangeable cameras -front view and side view cameras can screw on or off for different use

. If camera damaged, no need to return the borescope for repair, replace it with a new probe camera. This is a great help to solve the pain of long lead time for repair for some customers.

5-inch OLED touch screen. Different from traditional LCD screen, OLED screen integrates the latest backlight and color filter technology. The great backlight enables adjustable screen brightness and the true image visibility in the sun, a perfect choice for those who need to do outdoor inspections such as quick check for airplane. And it filters most harmful blue light and still ensure rich color, friendly to eyes even if use for long time. In addition, its screen surface adopted Corning Class 3 protective glass, scratch resistant.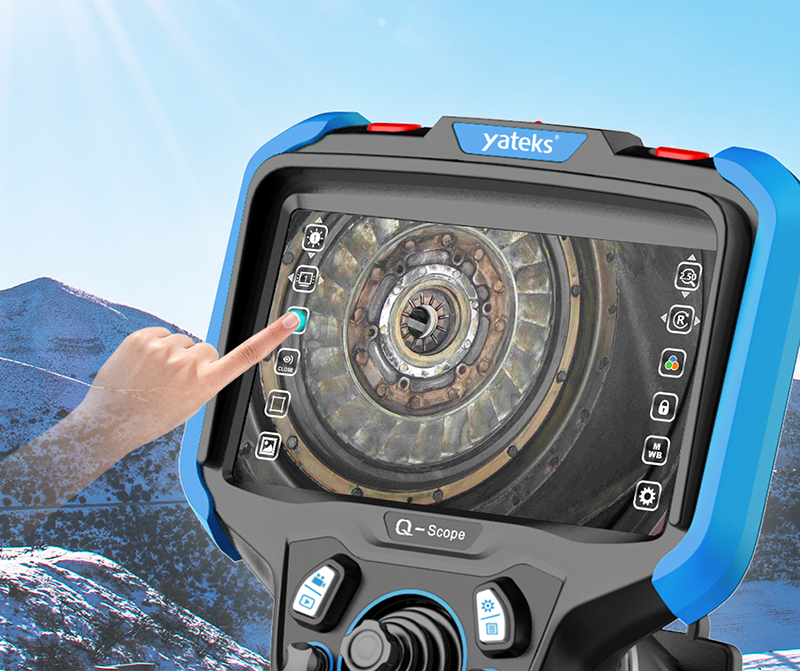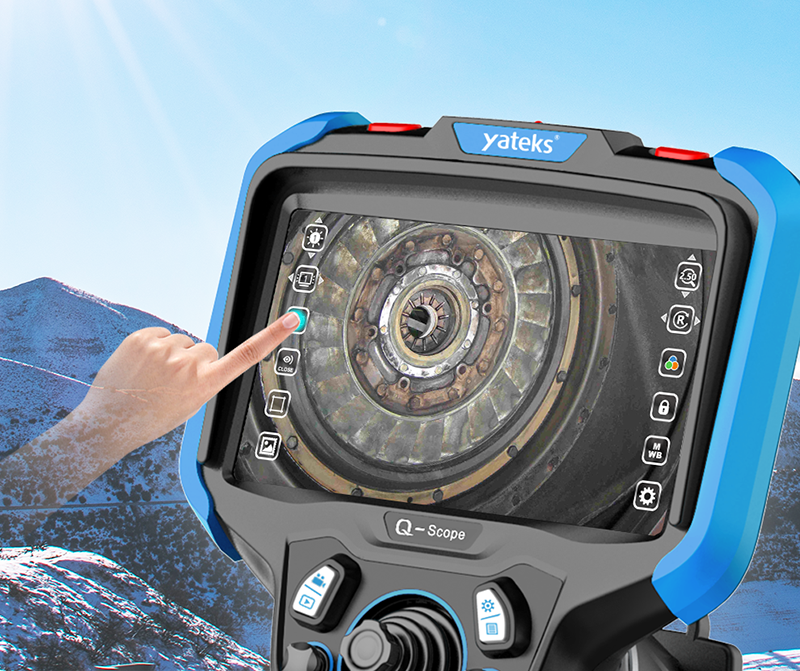 To quick and accurate reach where to inspect, another point that you pay much attention to is the articulation and bending angle. With Yateks years' efforts on mechanical structure design, Yateks R&D team has accumulated much experience and is very creative about the control structure. Q Series applies the optimized mechanical joystick control structure, ensuring ultra flexible articulation, 360°full view with four angles bending up to 220°.
Besides all above, there are also some other great features on Q Series that makes it appealing.
Unique dual light compensation.

As you know, flashlight is an external light source, which is sometimes used when the environment light is not enough for the inspection

. Q Series has dual light flashlight -WL and UV.  For customers who rarely use UV light for inspection, there is no need to speciall buy an extra UV borescope. It's enough to handle the few applications with the help of UV flashlight.

Intuitive user interface and personalized annotation.

The whole icon style for Q Series is industrial metal style, very fit with the inspections that borescope serve

. Very intuitive, easy to operate, no need to read user manuals for even most users.

In the meantime, for most convenience of making notes, Q Series supports colorful photo annotations similar as smartphones such as editing texts, drawing circles, lines, arrows on the photo, so that the photos can be better further analyzed when the inspections are complete
As a great borescope with years' input, Yateks Q Series industrial borescope features are far more than these. We will share more and more features of Q Series in the next days, and we welcome all customers and partners who are interested in Q Series to have a try. Or a remote demonstration via video call can also be booked for you if you hope. Thanks for all your support and likes!