Industrial endoscopes play a vital role in automobile maintenance. Endoscopes are used in car repair and maintenance. I could not detect Many minor problems in the past, and these problems have been solved since the appearance of the endoscope. Next, I will briefly introduce several auto endoscopes to help you better choose the most suitable endoscope.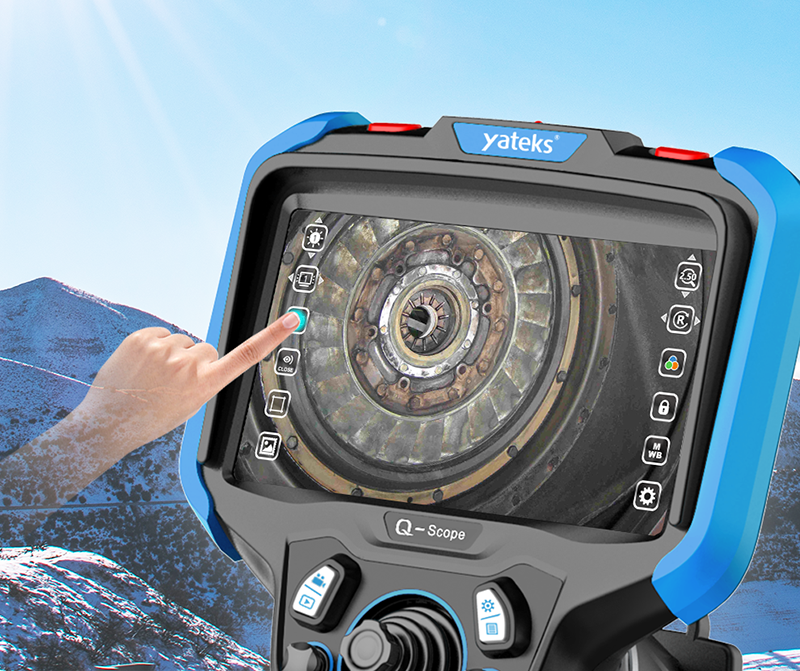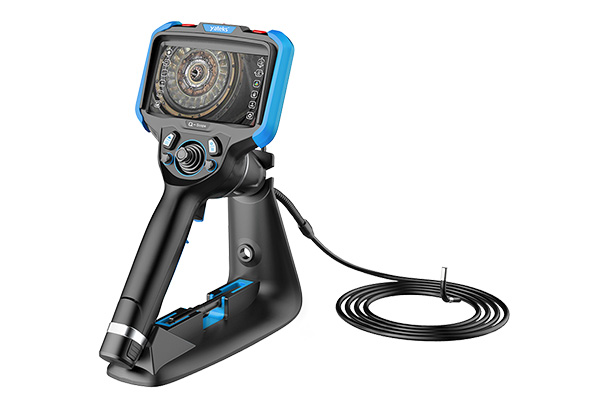 M-ADV Series Industrial Videoscope
M-ADV Series Industrial Videoscope is an upgraded product of Yateks M series. Some improvements have been made to the original M automotive borescope series. The range of the car camera of this automotive borescope has been enlarged on a factual basis. And the various functions of the entire automotive borescope have been upgraded in all aspects. After the upgrade, the image quality of the endoscope is more precise, and the operation is more flexible and convenient. The upgraded automotive borescope uses a 2.8mm high-definition probe and can see all defects.
The brightness of the probe lamp of the automotive borescope can reach 10000lux, and the high-resolution screen of 640*480 is adopted. In this way, the screen image is more transparent. The upgraded automotive borescope has a 640480 high-definition IPS screen, and the car camera has a broader viewing angle. The lens is made of 316 stainless steel, which has better corrosion resistance. The automotive borescope uses 2 international standard rechargeable 18650 lithium batteries, with a standby time of up to 6 hours.
B-series Automotive Borescope
B-series Automotive Borescope This is a professional automotive endoscope specially developed for car maintenance and diagnosis. The high-definition image resolution of 800*480 restores the quality of repair parts well. The operation process of this automotive borescope is straightforward, and its small size is suitable for placing in any environment. B series portable industrial endoscopes can use widely in engines, cylinders, fuel pipes, differentials, fuel tanks, pipelines, etc.
With an IPS wide-viewing-angle screen, there will be no reflections in any place with this endoscope. The price of this endoscope is low, and there are four color modes to choose from.
M-UV series ultraviolet automotive borescope
This is an exceptionally professional industrial endoscope. It can also do use as an automotive borescope. For example, the special coating on a car's engine may not detect by standard endoscopes. At this time, you can choose this professionally designed endoscope. It can also use for high-risk search tasks such as military inspections or explosive parts.
The price of this automotive borescope is relatively high. It is not recommended to buy it for special needs. Due to the excellent performance of this automotive borescope, the picture quality is evident. So it is sometimes used as a military borescope.
P-series High Resolution Videoscope Camera
This is a high-resolution automotive borescope with megapixels. Can use this automotive borescope to inspect various pipes in cars. With the 5.8-inch high-resolution screen, the image can see. The screen shell and folding metal bracket of the automotive borescope can use rubber around the mold. This prevents slippage when used on certain smooth surfaces. You can use The automotive borescope continuously for 2-3 hours, and the battery life is straightforward. And it is very clear underwater, and the function is perfect.Q-SERIES HD Portable Industrial Borescope
Diesel engine borescopes inspection cameras
The internal inspection of the car engine is also essential. The automotive borescope high-definition display can easily view the inaccessible locations inside. It has an ultra-small probe and is sensitive, very suitable for exploring difficult-to-reach places. This automotive borescope does specifically use to detect the internal conditions of a car engine.