Metal casting Congress attracts attendees from across the foundry industry, as well as professionals from other businesses within the manufacturing supply chain.
The industrial endoscope can enter the cavity of the component through the front-end probe to directly observe the defects on the inner surface and record images and videos. It is widely used. In the foundry industry, it can be used to check the quality control of sand inclusions, burrs, and staggered holes inside various die-castings. It is also often used in auto parts, hydraulic pressure, pump body valves, mechanical parts, and pipelines. Cast parts of pipe fittings. It has the characteristics of intuitive display, easy operation, and portability, so it has become a non-destructive testing instrument commonly used in the foundry industry.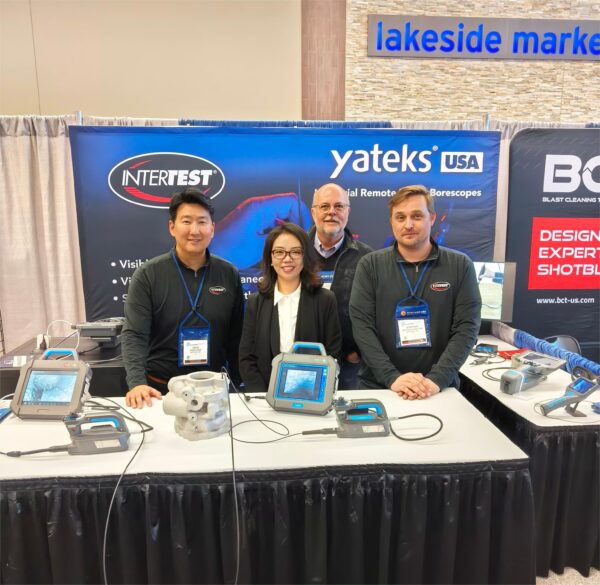 Intertest, the exclusive distributor of Yateks in the United States, attended the exhibition. The sales director of Yateks and the sales manager in charge of the North American region also participated in the exhibition. In this exhibition, the P series high-definition endoscope and the new three-dimensional endoscope were displayed. Yateks P plus series industrial videoscope is a new product that is fully upgraded based on P series.The upgraded P plus series can be compatible with more new technology probes, and has more options. In addition to direct and side-view dual megapixel probes, there are also 2 mega pixels direct-view probes for your option. Ultra HD image for better reproduction of defect details. The addition of Type-C interface and Wifi function makes the detection more efficient and faster, the new UI interface and user-friendly operation design make it easier for user to use.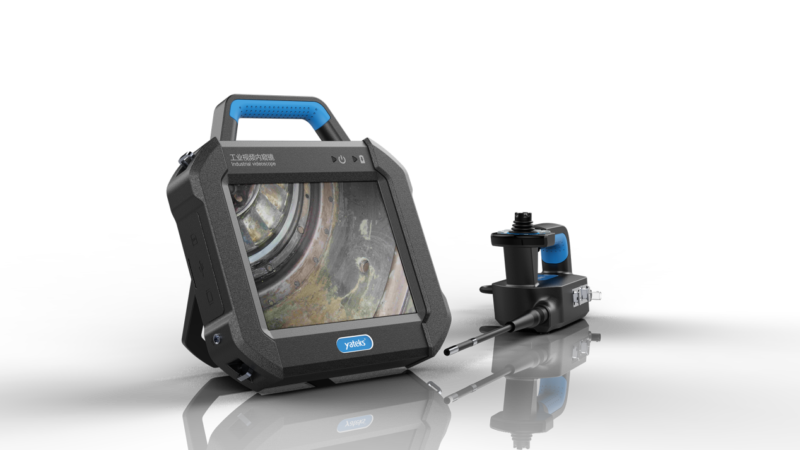 It is used in the production and testing process of modern core industries such as aviation, automobiles, ships, electric power, chemicals, and manufacturing. The site attracted many visitors to experience the products and left purchase intentions.
Over the years, Yateks has been researching, developing and producing industrial endoscopes in different fields in combination with the needs of the market. It has a rich product series and solves problems in a targeted manner. In-depth development in the non-destructive testing industry, the products are deeply loved by users at home and abroad. Yateks already has exclusive distributors in many countries around the world, aiming to provide users with better localized services.
Come and visit us at the largest Foundry Industry Congress in the American Market, the 2023 METALCASTING CONGRESS!
Test drive our newest Borescope, See how our #VideoBorescopes assist with Inspections, Maintenance, and QualityControl requirements!
We are waiting for you from April 25th to 27th, at the Huntington Convention Center in Cleveland, Ohio, USA!
InterTest Inc. Shenzhen Yateks Co.,Ltd – STAND 937