Release Date: 2015-12-28
Views: 653
As we know, Endoscope detection is a visual detecting method for quality control of areas that human eyes can not observe directly, special areas such as vessels, pipe inner part of the non-detachable equipment, the inner surface of narrow gap, liquid surface etc. Yateks inspection camera or industrial endoscope is designed for the non-destructive inspection (NDI) of engines, machines and more. So, somebody must ask what are the main factors that affect the endoscope detection?
Lighting conditions affect the endoscope detection
It is illuminated by the light source of the endoscope itself. Generally, the color temperature of endoscope should not be less than 5600K and the light intensity not less than 2600lm.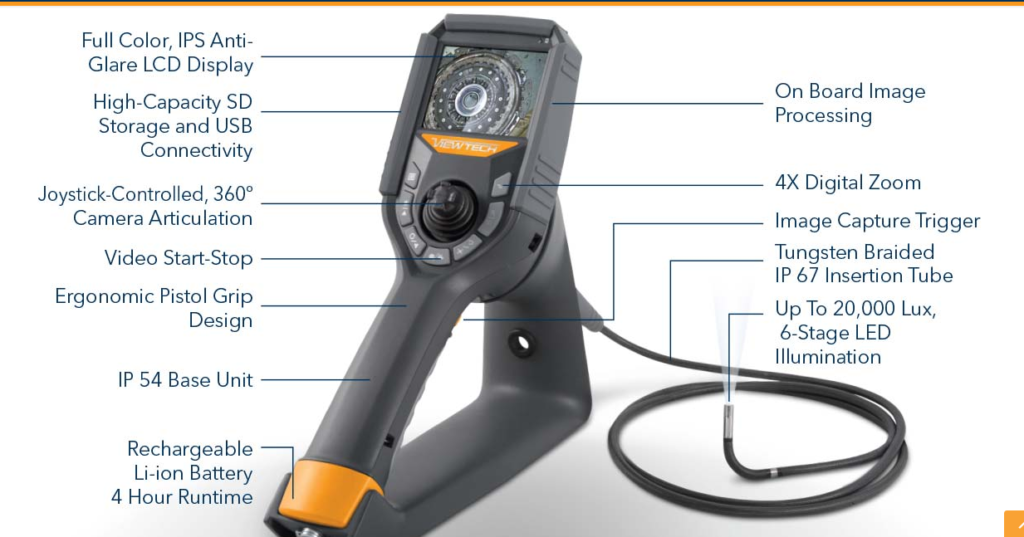 The position and angle of the probe affect the endoscope detection
Generally, the quality of the image is the best if it within 5~25mm of the detection area, so the probe should be close to the observed point as possible. And also you can get the best image quality if the probe and the object plane is 45°~90°, but in actual detection, you need to change the position and angle of the probe and observed point repeatedly.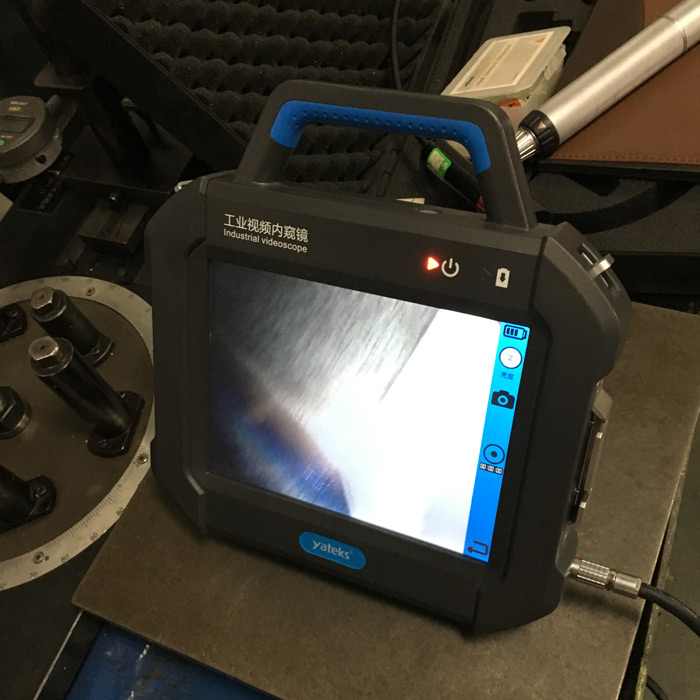 Channel.
It should be as close as possible to the detection position, choose the shortest channel, and minimized the number and extent of bending of the probe. First, consider the channels from top to bottom and from high to low and the wide channels. Recommend use the tools to make sure the correct direction of the probe in the channels. Observe while the probe goes
through the channel.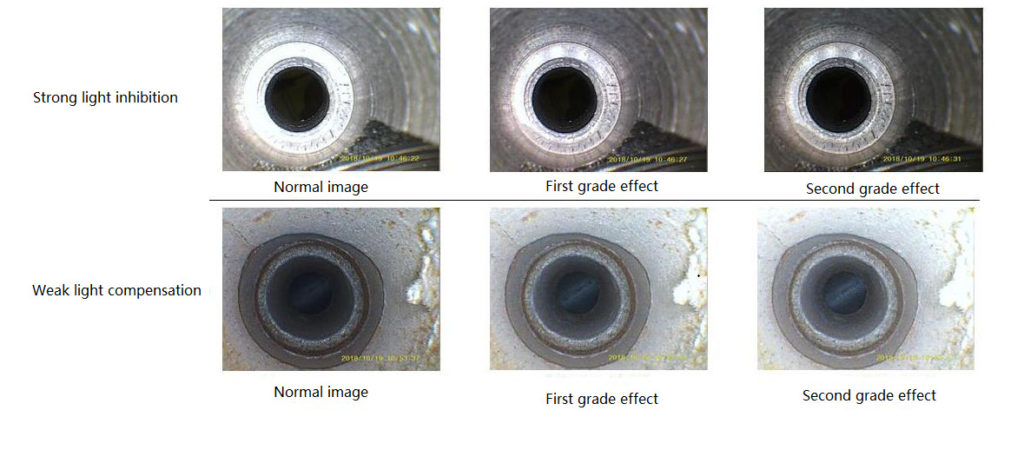 The image distortion.
Observe the deformation of the object through the lens produced with increasing distance from the lens center to the edge, the image distortion. Analyzing and measuring the distortion of the image defects have an impact. For the straight rod mirror and the fiber microscope, the image distortion is large, and it can be corrected by the computer for videoscope.
Resolution, magnification, the minimum detectable defect. 
These are the technical specifications of the endoscope itself which can directly affect the results of detection.
The object's surface reflectivity.
Different surfaces have different reflectivity, which is related to the material and roughness of the surface of the object. Therefore, you should choose the intensity of lighting depending on the situation to obtain clear and useful results.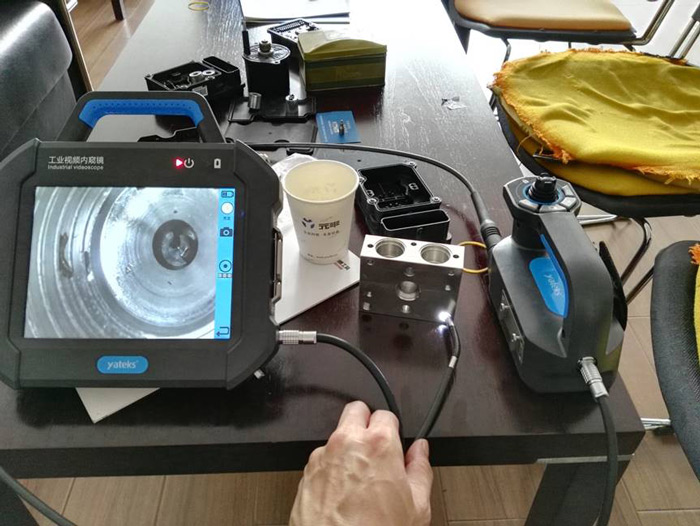 Recommend: