We're excited to share our RVI solutions New product—–Yateks Q Series HD Portable Industrial Borescope. Designed for you to detect areas inaccessible to human eyes, it is widely used in the production and inspection process for modern core industry like aviation, automobile, watercraft, electric, chemical and manufacturing etc. Doing inspections without disassembling your equipment, it can greatly help you save much cost and time.
These Q Series new features may interest you:
1.Interchangeable camera options. Users can replace the camera easily by his/her own, which will greatly relieve the pain of long lead time for repair when the whole unit needs to be returned for repair just because the small camera part is damaged.
2.All-around upgrade image quality. megapixels, all image details can not escape from being detected.
3.Intuitive user interface.personalized annotation and image editing functions, very easy to use.
4.Ultra flexible articulation.mechanical 360°steering, bending angle can be up to 220°.
Three main features make it more competitive than other borescopes —- high definition image, ultra flexible articulation and easy-to-use operation way. An extension of your eyes to see inside your equipment to detect possible cracks, burs, scratches, humps, dents, abnormal wearing, foreign object, welding condition etc.
Yatek Q series #Borescope inspection aircraft engine has the following main functions:
Detect the burrs and residues of the main airflow passage parts of the engine, and whether there are cracks or related defects. Through the detection, the problem can be found more and the safety hazards can be solved;
Detecting surface defects of aircraft engine high-pressure compressors, including bumps, cracks, residues, flatness, etc. Any bubbles or cracks in any place may cause the plane to crash, not sloppy;
Detect cracks, bulges, bubbles, etc. of the blades of the engine turbine at all levels to ensure normal operation of the blades;
Detect the combustion condition of the engine to ensure that there is no debris in the combustion chamber and there are no defects on the surface;
Detect other conditions inside the engine.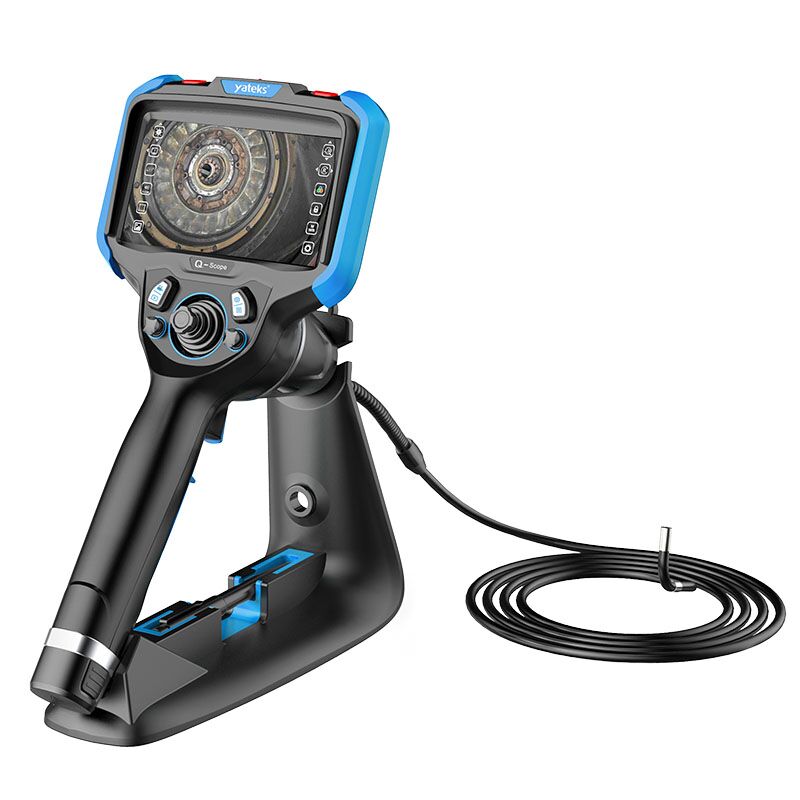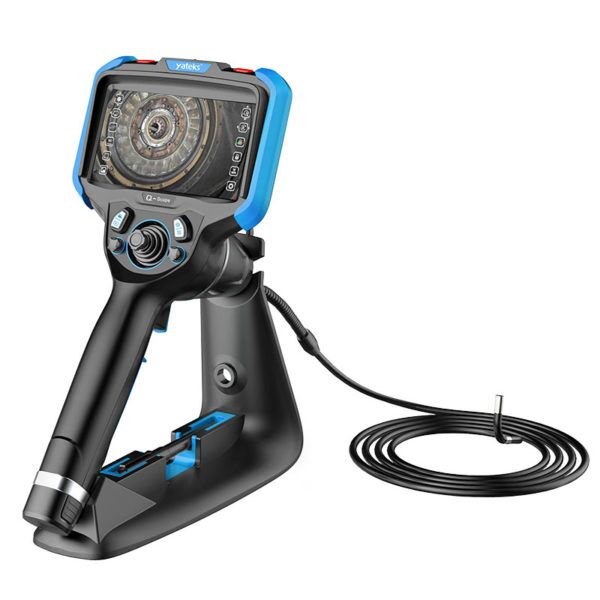 We can't wait to help you solve the problem with Q series. Experience it and you will know how nice it is and how much it can help to improve your work efficiency. Feel free to contact to try this new great Q Series!