—Yateks Comparable with Famous International Brands of Endoscope!
Automobile engine cylinder head is one of the main parts of the engine, undertaking at least three main functions. At present, the automobile engine manufacturer will generally select aluminum alloy as the material of cylinder head. In the process of casting, it's the essential procedure to check the defect including crack, air hole, sand holes etc., in order to judge whether the engine cylinder heads are qualified or not.
Video endoscope, as an important means of visual inspection, with its "visualized, efficient and convenient operation etc." features, has been widely applied in the field of engine cylinder head casting.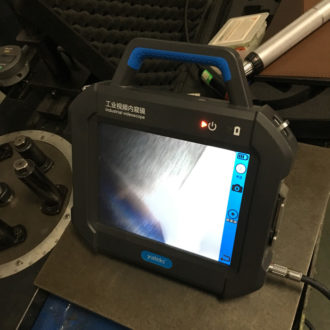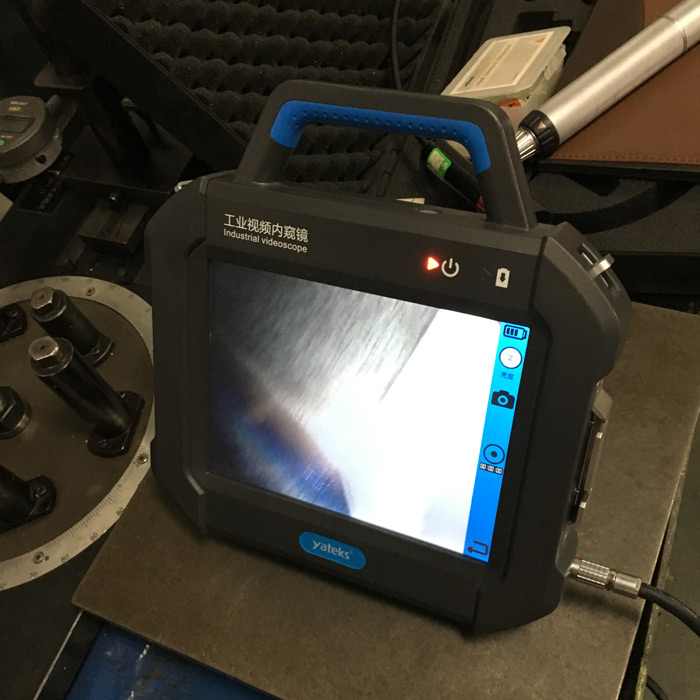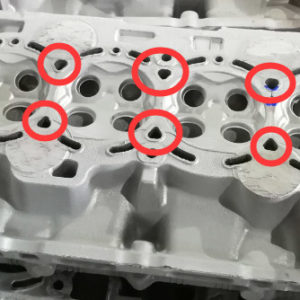 Engine cylinder head to be checked in the production line
Yateks, as one of the earlier endoscope brand manufacturers in China, enjoys a good reputation at home and abroad for its splendid video endoscopes—detachable P series, portable N series, interchangeable W series, and M series etc.
Recently, Yateks was invited to one famous engine manufacturer to participate in the endoscope inspection demonstration and guidance work. In the demonstration, Yateks P series endoscope was greatly recognized by this famous engine manufacturer for its simple operation and clear image, completely meeting the application requirements.
(1)Technicians were checking by applying Yateks  P series industrial endoscope
(2)After the check, unqualified goods were put in the Area of Unqualified
According to the staff of the factory, they need to check hundreds of cylinder heads every day, and each cylinder head has 10 holes to be checked. One set of video endoscope needs to be applied in checking about 10000 times a day, so the requirements for endoscopes are relatively high: insertion tube wears resistance, operating flexibility, screen resolution, and screen size etc. Their factory all used imported endoscopes before, but both prices and later maintenance costs, are a very big expense.
After this application, they highly praised that Yateks P series video endoscopes were comparable to that famous international brand of endoscopes, and the price is much more favorable! The most important thing is the lower maintenance cost, faster response speed, and customized service to satisfy their demands of high intensity and high-frequency checking work. Congratulations on the successful cooperation of both sides!