Author: Ella Van
Date: 2019/12/17
A helicopter repair company in Kuala Lumpur already had an Olympus endoscope, but it was used in another site, and the factory in Kuala Lumpur had plans to purchase another endoscope. Before contacting Yataks, they had contact with another high-end brand borescope in Kuala Lumpur, because the price was so high, so the Malaysian distributor had the opportunity to recommend our Yatak's products.
Below images took by High-end brand endoscope on the market.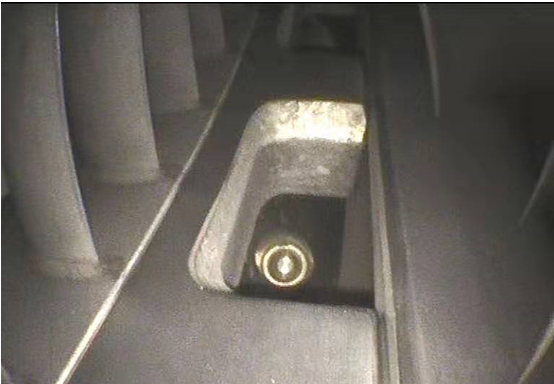 The dealer has opportunity to demonstrated our M series 2.8mm fiber optic products to this company.
The customer is mainly used it to test the combustion chamber of the engine of the helicopter. During the demonstration, customer quickly find the problems with our M series 2.8mm probe,   the oil leakage position in the combustion chamber was found easily.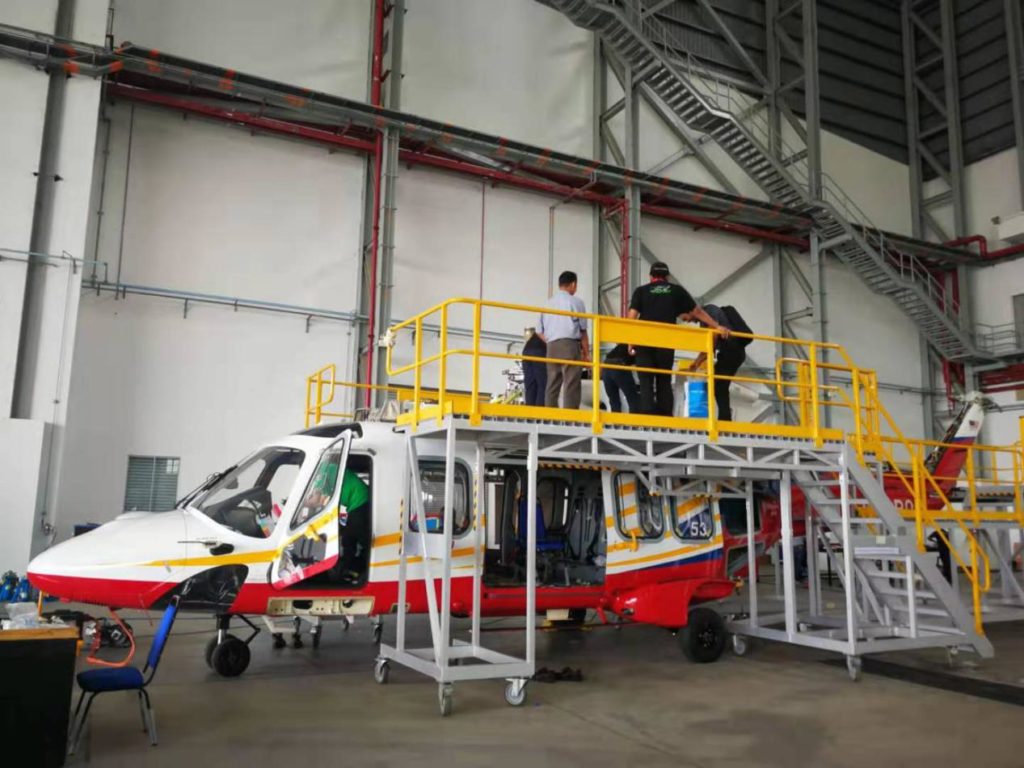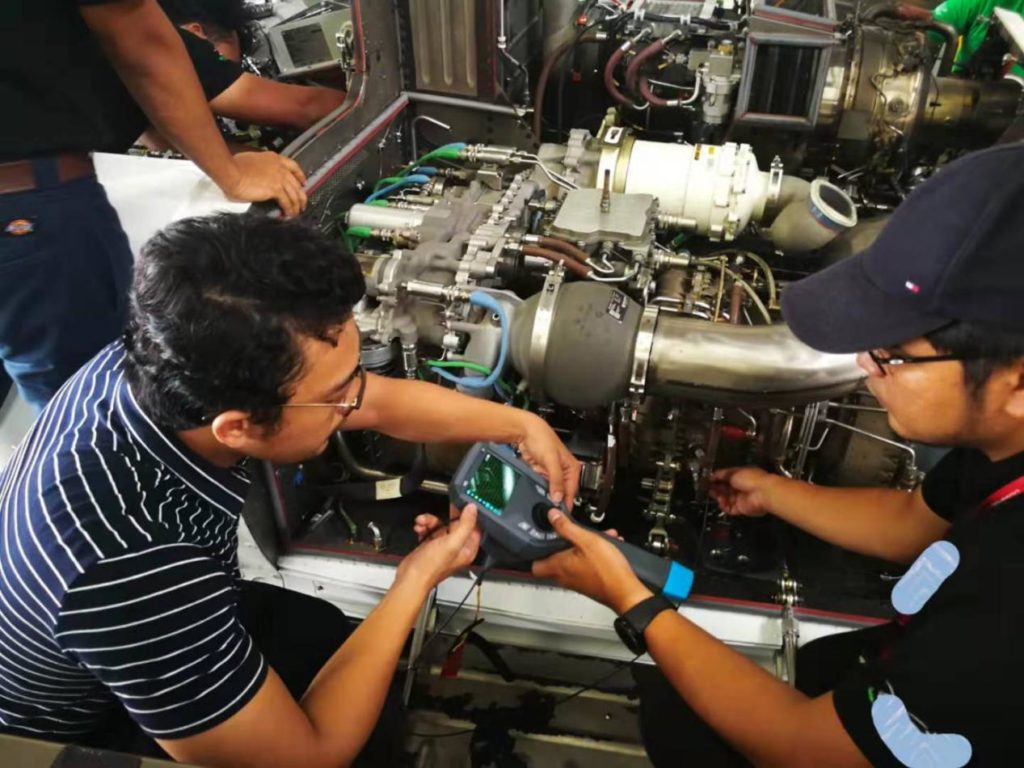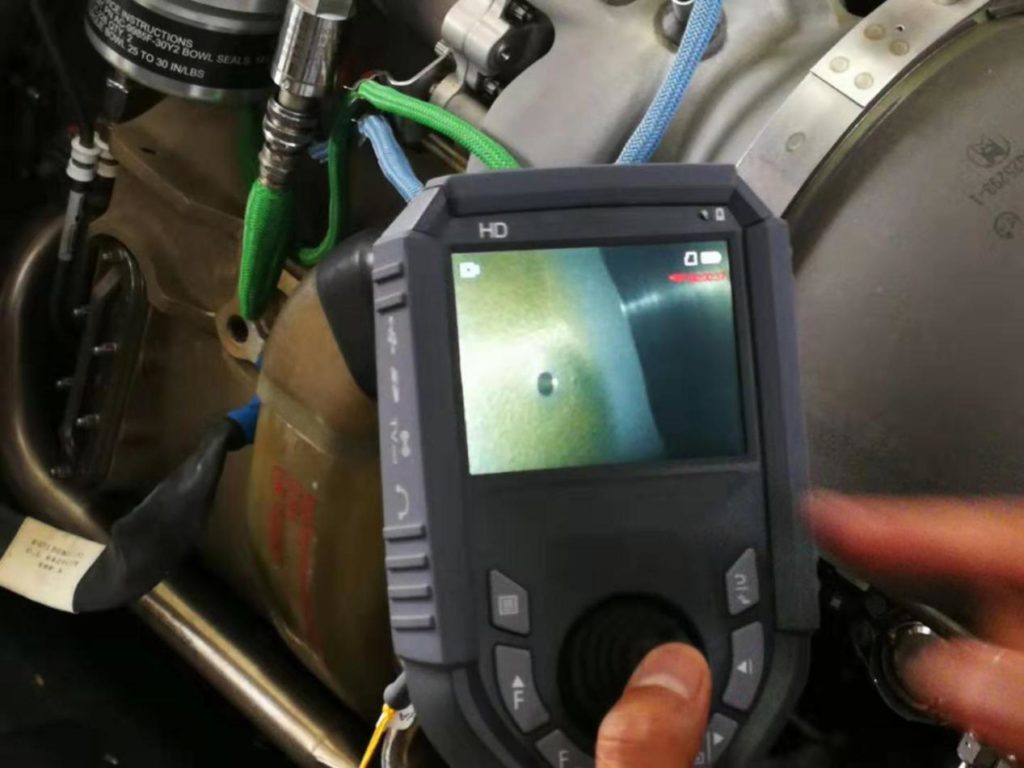 Finding oil leaks in the combustion chamber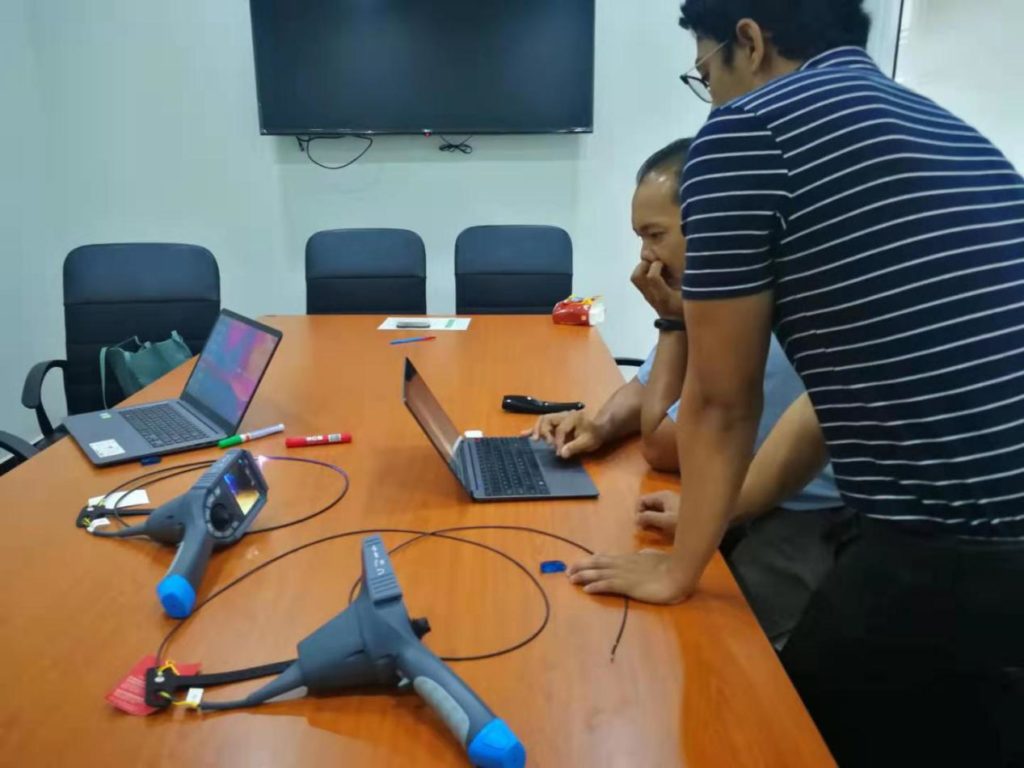 The dealer and the customer maintenance supervisor transfer the pictures and videos taken on the scene to the computer to see the picture quality .
Below are the photos taken by our M-ADV series 2.8mm. The image quality is quite good. Compared with the old versions, the picture storage effect has been greatly improved. It has big advantages compare with high-end brands on the market, but our price is more competitive on the market.
The maintenance supervisor submitted the report and placed an order to purchase it at the next day.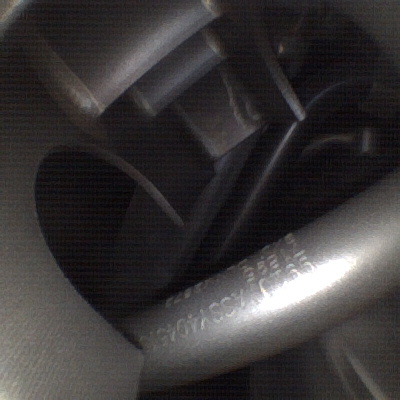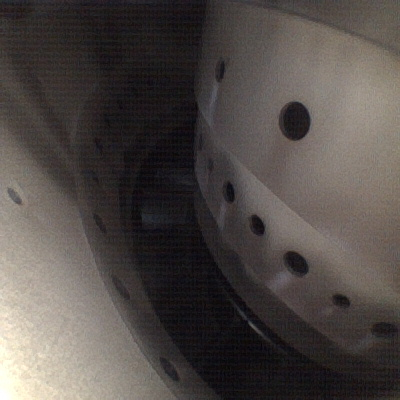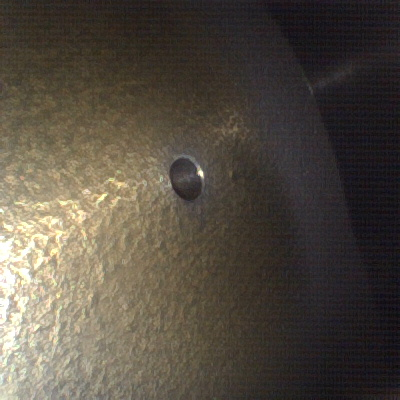 Customer told us that they will buy one more unit of our high-end P series next step, because it has bigger screen and better performance.
 Advantages of M-ADV series:
1, Whether on the screen or stored pictures or videos, the pixel loss is very small;
The illumination is high, but led distal end will not get hot;
The probe maintenance cost is affordable;
Friendly UI interface, basic grid measurement and inverse color functions;
Update the software remotely.