Release Date: 2015-09-30
Views: 143
——- Yateks penetrates into overseas markets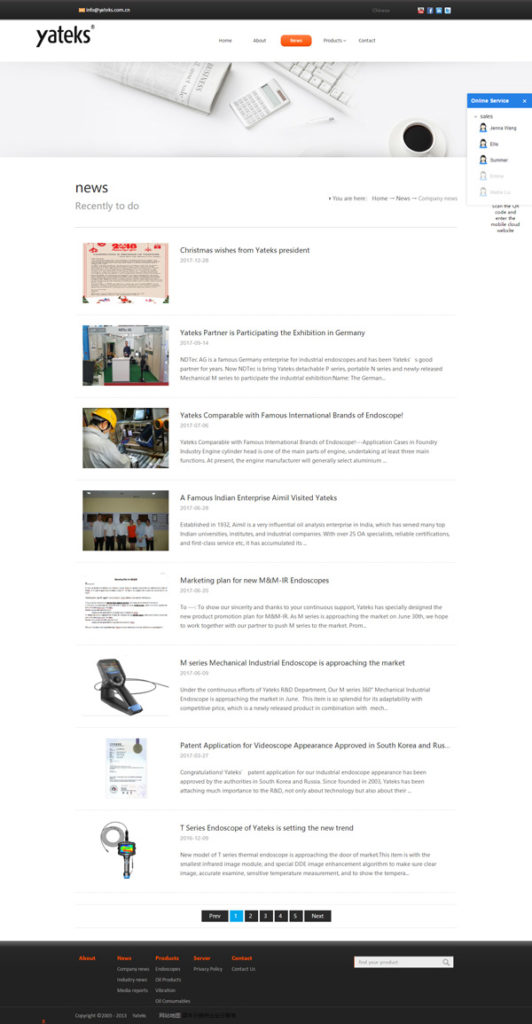 With one-month tense preparation, Yateks foreign trade website is online at the eve of National Day.
It is a new milestone of Yateks, it indicates Yateks is landing on overseas markets!
Yateks used concise structure to show customers about company introduction, products specifications, news center, massage system etc. The opening of foreign trade website means Yateks' creation and development, and shows Yateks products' mien with a new look to serve overseas customers conveniently at the first second.
Among Yateks' 12 years, it has a wish to become the leading role of NDT field to win ethnic reputation. Now, Yateks expands its wish to world stage, and want to make world reputation by diligent sweats and qualified services.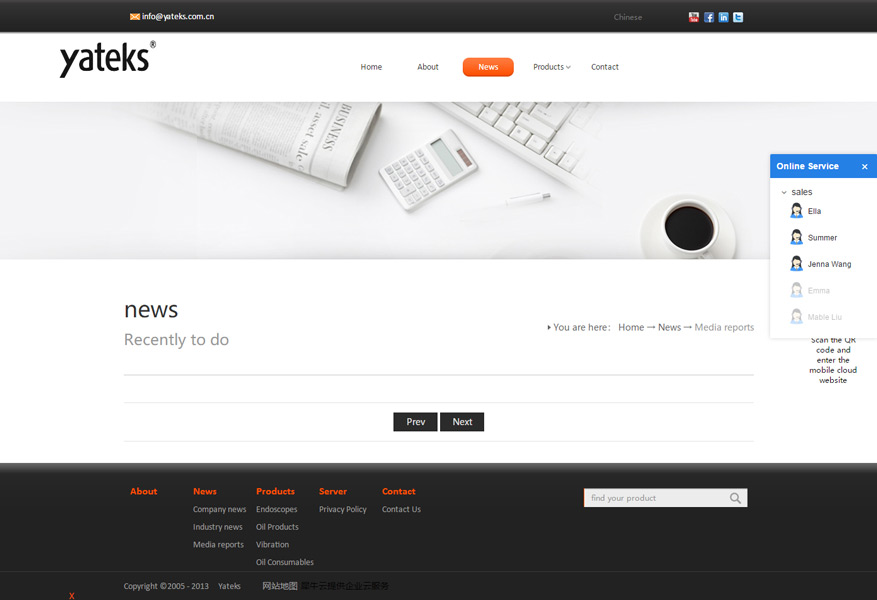 While national business is growing up, with effort, Yateks' first lot of 50pcs Electronic Stethoscopes have exported to high-quality standard Germany this August. And tachometer will be exported to Germany soon; Boat Electric Potential Corrosion testers shipped to Canada; Ferrous Debris Monitor opened Ukraine market. And more and more order will be completed in Europe and America. Meanwhile, Yateks sales will go out of China, to attend 2015 Russia NDT exhibition in Moscow at the end of Oct. In this case, let more and more foreign customers know Yateks products and enjoy the achievement of Yateks technology.
We sincerely welcome all customers to browse our website. With your trust and support, we could make better and better. Yateks will work with you to create a bright future!
Now, our latest foreign trade website (https://yateks.com )has been launched in September 2018.

Today, The old foreign trade website www.yateks.com.cn is 301 moving to the latest website yateks.com.