Date: 2019/7/9
With the development of modern science and technology, oil separator is more and more widely applied in all aspects of modern engineering. In particular, on ships, the separator is used to separate moisture and mechanical impurities from fuel and lubricating oils (including light diesel, heavy diesel, and fuel oil) so as to achieve the reduction of mechanical failures and the improvement of the efficiency of the use of mechanical equipment, making it the necessary special equipment in the working system of ship fuel and lubricating oil.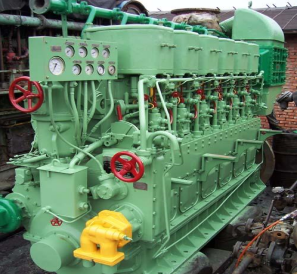 The ship oil separator is divided into three parts from top to bottom: The upper part is the interface part, including sewage oil inlet, clean oil outlet, replacement nozzle and so on. The middle part is the separation chamber, which is mainly a high-speed rotating separation cylinder. The lower part is the transmission part. The fuel or lubricating oil from the settling tank enters the separator through the pipeline, and enters the separation plate at the bottom of the separator through the intake pipe of the separator. At this time, the separation plate is filled with water, and the high speed rotation of the separator makes the oil move to the separation plate epitaxial under the action of centrifugal force, and finally discharge from the oil outlet (clean oil), and the impurities in the oil are left in the separation cylinder. The higher working time of the separator, the different quality of oil intake and the improper behavior of the crew in the process of operation often lead to the failure of the separator, so the quality of the net oil can only be guaranteed by monitoring the net oil separated from the oil outlet.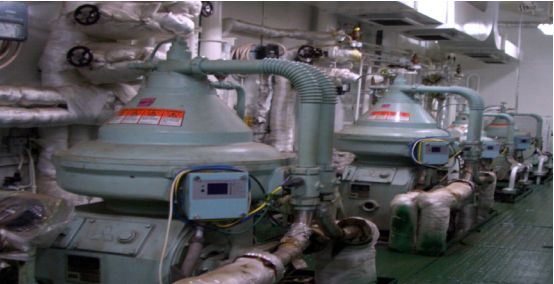 The running condition of the oil separator directly affects the quality of fuel and lubricating oil, and then affects the operating conditions of the ship power system, and even affects the route safety of the ship in some special cases.
The oil outlet of the oil separator is the key component to separate the water and fuel or lubricating oil from the plate. The quality of the clean oil excluded from the oil outlet largely depends on the moisture content of the oil product. YTS-W-1, online measurement of oil moisture content of intelligent sensor is in line with the shipping industry a variety of stringent conditions.
Therefore, if the moisture content sensor is installed at the oil outlet to monitor the newly separated oil products in time, the safety of the oil used in the lower part of the transmission can be ensured.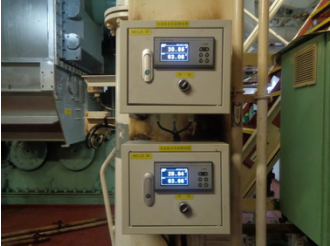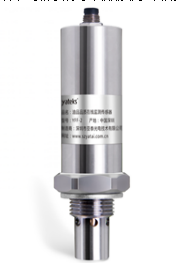 YTS-W-1 is an intelligent sensor especially for on-line measurement of water content of oil products. Its unique measurement technology is extremely sensitive to the change of water content of oil products, and can continuously monitor the water content index of oil products in real time.