Oil quality sensor is an intelligent sensor for online measurement of changes in oil quality. Its unique measurement technology is extremely sensitive to changes in oil quality. It can continuously monitor the quality indicators of oil products online in real time and provide 360°comprehensive coverage of oil. The real-time online monitoring provides reliable and powerful guarantee for the continuous and reliable operation of valuable equipment.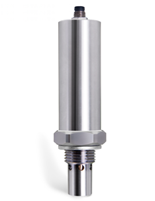 According to the characteristics of the oil dielectric constant changing with the change of its moisture content, wear particles and acid value, the capacitance sensor is used to monitor the change of its dielectric constant in real time, so as to analyze the moisture content, wear particles and acid in the oil Value changes.
The obvious advantage of the dielectric constant monitoring subsystem is that it can monitor the comprehensive performance of the oil and grasp the aging and pollution of the oil as a whole.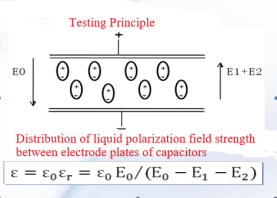 (1)The oil quality sensor is a device that allows you to proactively maintain the equipment, avoid wasting unnecessary money and time, and sign a longer service life for the equipment. By installing the sensor, you can get real-time monitoring of the oil quality and take actions to prevent any potential problems.
(2)It can help avoid frequent oil changes, provide a better working environment and allow you to customize the oil change intervals based on oil quality.
(3)Our oil quality sensor is compatible with pure oil, synthetic oil and biodiesel. It can measure water and other parameters in the oil, and provide real-time data of oil quality, so you can take action to avoid damage to the engine.
(4)Preventive maintenance of oil quality sensor can extend the service life of lubricating oil, reduce maintenance costs and reduce maintenance time.
Oil quality sensor are mainly used in the oil ducts of engines and the oil circuits of various types of equipment. It is suitable for the detection of new oil and in-use oil, and can be used in oil depot, oil station, diesel generator set and other occasions
Yateks Oil Quality Sensors are the most advanced online oil quality sensors available. The YTS-D-1 are the only oil quality sensors designed to replace the need for periodic oil sampling, as a critical tool of recent advancements within reliability programs. With the YTS-D-1, operators are now able to know the current health of their oil, trend and alert reliability events, project RUL, and significantly reduce overall oil consumption as part of a condition based oil change program.