Date: 2019/7/17
Electronic endoscope and fiberoptic endoscope are mainly used in nondestructive testing and hole exploration technology. Therefore, they are mainly divided into industrial electronic endoscope and medical electronic endoscope.
There is no significant difference in the mechanical structure and working principle of the endoscope.
With the continuous development of electronic manufacturing technology, especially the progress of image sensor technology, now the proportion of electronic endoscope in the market of industrial endoscope is increasing.
So what is the reason why electronic endoscopy can overwhelm fiber endoscope to occupy the industrial endoscope market?
The following five points are providing to be the reasons:
First: The electronic endoscope image is clear, the color is realistic, the resolution is high, the electronic endoscope image passes through the special processing, magnifies the image, the observation to the detail part is particularly suitable, which is very difficult for the fiber endoscope to achieve.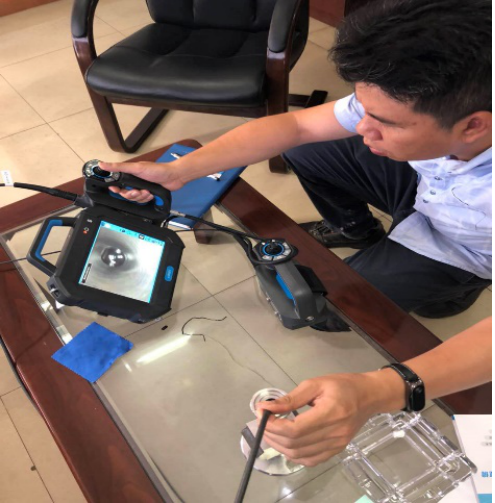 Secondly: It has the function of video recording and storage, which can store the images of industrial field inspection, facilitate inspection and continuous control observation, and save the data of industrial site inspection, so as to facilitate reading in the future. Fewer people repeat work help to improve work efficiency.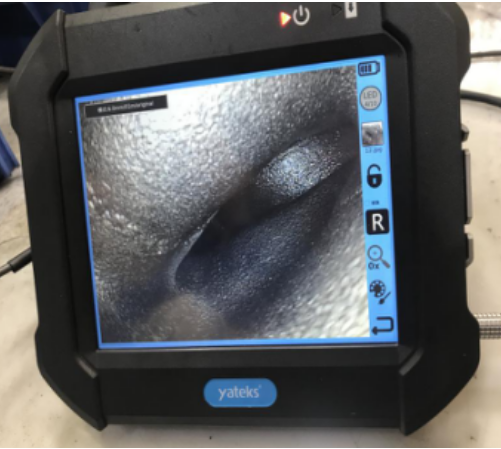 Thirdly: Take pictures quickly and reduce the time of using endoscopy.
Fourthly: avoid the shortcomings of optical fiber easy to break, light guide brightness easy to decay, image magnification easy to distortion and so on.
Fifthly: one person operate while many people watch at the same time.
It is convenient for multiple testing personnel to make a comprehensive analysis of the same detected object, so that the detection results are more comprehensive and accurate.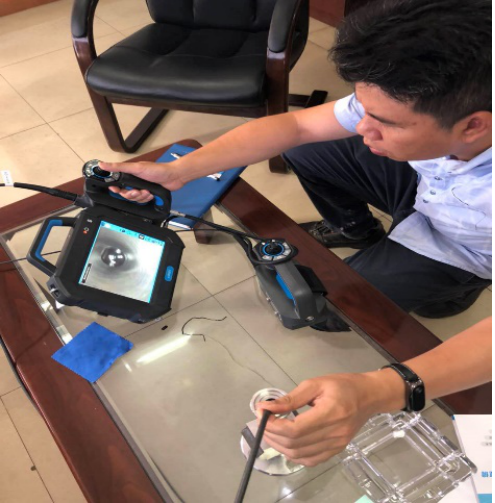 In conclusion, electronic endoscope has many advantages, such as clear image, realistic color, high resolution, real-time photography, video recording, image processing and image data storage, so that it has been recognized and welcomed by the majority of users.
In addition, experts also pointed out that now the electronic endoscope technology has become more and more mature and perfect, and the endoscope has become more and more high-end. For example, the electronic endoscope developed by Yateks. not only has the function of ordinary electronic endoscope,
Moreover, it also has its own bright light source, and the endoscope camera can control in two directions, four directions and arbitrary directions, so it is convenient to observe the 360 degree direction of the detection environment.