Author: Jenna
Date: 2019/7/16
As a precision optical instrument to detect those areas that human eyes can't reach, industrial borescope, especially articulating borescope, is a necessary tool widely used in the inspection work of many industries. To make the inspection more efficient, it's quite essential to choose a suitable articulating borescope.
When you're planning to buy an articulating borescope, the best status is to inquiry with your "budget range". It's not always correct to buy the most expensive ones, but it's always correct to buy the most suitable ones. After comparing different specs and quotation, please don't hurry to decide. The next step should be "try it physically in your applications".
1.Check whether its image quality is clear enough.
Image quality not only depends on its pixels or resolutions of camera sensor and screen, but also lies on its software algorithm technology, signal processing way, brightness and optical processing technology etc. The degree of image details can best show the image quality decided by above comprehensive combinations.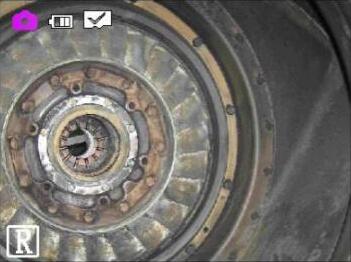 2.Check whether its articulation is smooth enough.
Smooth articulation needs both good design of its key control part and fine technics of dealing all control wires. With smooth articulation, you can control the direction very flexibly so that you can detect anywhere easily. The efficiency will be improved.

3.Check whether its illumination is bright enough.
For those narrow areas, environment light can help nothing. Enough light beside the camera is more crucial. Limited by the probe size, LED light can only offer limited light, which can satisfy most cases. However, if the light is not enough, please choose "optical+LED", which can satisfy very dark areas' inspection.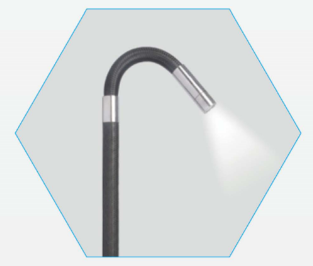 It will be very useful to pay attention to these 3 basic points while you're trying the industrial borescope physically. Based on them, the inspection work will be smooth and high-efficiency.