Reporter: Jenna Wang
Date: 2019/8/21
Yateks M Series industrial videoscope, with its powerful functions and excellent features, has received trust and love from numerous customers and been widely applied to more and more industries. To bring our customers the extreme non-destructive inspection experience and satisfy more demands of customers, during the upgrade design and development for M Series, Shenzhen Yateks did the market research and heard many precious voice from exact applications, and finally achieved the all-round upgrade from M Series to the new M-ADV Series.
M-ADV Series industrial videoscope inherits the excellent features of M Series, and does the upgrade in several aspects such as high definition, material selection and technics etc., making it better fit with inspection demands in different working conditions.
 Upgrade in Definition
Adopting the latest HD high definition image processing technology and 640*480 high resolution screen, compared with analog signal image processing technology, M-ADV can better ensure clear image. Even minor defects can be all under your view.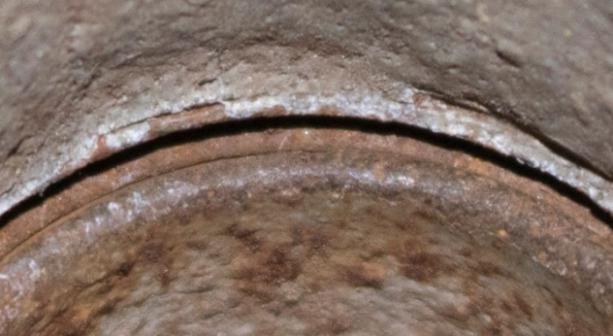 2.8mm insertion tube/HD signal effect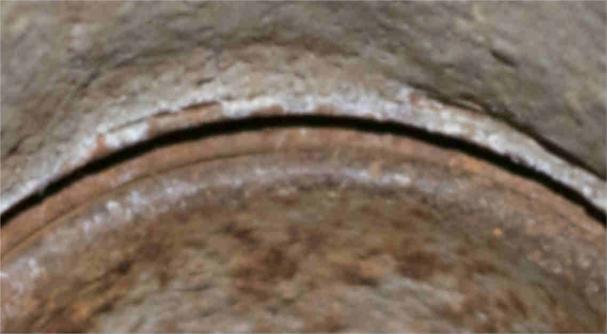 2.8mm insertion tube/Analog signal effect
 Upgrade in Screen
Upgraded to 640*480 high definition IPS screen. Compared to 320*640 Screen on M Series, the new screen on M-ADV Series has a wider view, clearer display and more excellent color rendition, displaying the still images and dynamic videos without delay in real time.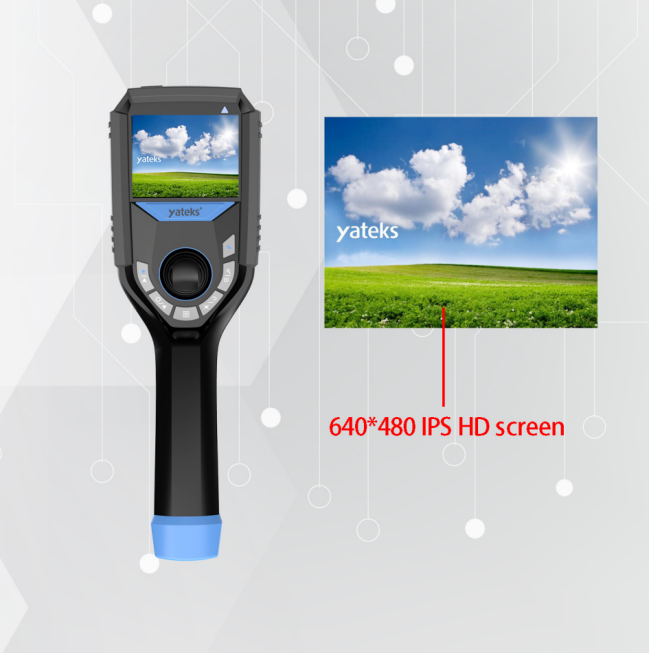 Upgrade in Brightness
Compared with M Series, M-ADV Series has added two new features to brightness adjustments: two levels of strong light inhibition and two levels of weak light compensation.
strong light inhibition —— can ensure clear view while inspecting reflective surface(such as metal surface);
weak light compensation —— can ensure enough light for farther inspection distance and clearer image.

Upgrade in Illumination
LED Illumination way, the highest intensity of illumination has been upgraded from 4,000lux to 10,000lux.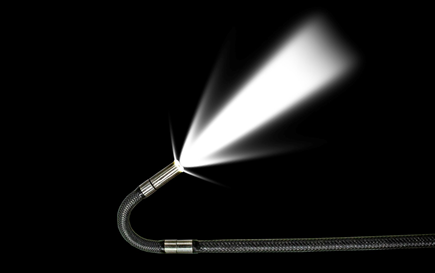 Upgrade in Insertion tube
ADV Series has several options such as 2.8mm and short tip 3.9mm forward view cameras, enabling you to replace insertion tubes of different length/diameter/camera specs according to different working conditions. One base unit, several insertion tubes. You can get the best match at the best price to satisfy multiple applications.
Upgrade in Material
Its metal tip adopts 316 stainless steel material, which has better corrosion-resistant feature than regular 304 stainless steel material on the market. In the meantime, the insertion tube is four-layer tungsten braided, which has stronger wear-resistant feature and IP67 protection standard.

 Upgrade in Information Transmission
Base unit accepts all digital non-destructive video data, which can completely collect and save camera data;
Besides above several upgrades, M-ADV Series industrial videoscope still keeps the features of 360° mechanical arbitrary articulation, 180° bending angle, image control such as flip, freeze and 4 times zooming on M Series.
After all-round upgrade, 2.8mm M-ADV Series industrial videoscope can easily go through the extreme small holes of precision components, and flexibly bend into them to take clear photos and videos. It can make the inside situations of the inspected components all under the user's view. So far, M-ADV Series industrial videoscope is coming soon. For consultation and purchase, please just feel free to contact Yateks regional sales engineers. We will be glad to share more information about M-ADV Series industrial videoscope.
Click below link to view M-ADV Series 2.8mm insertion tubes/HD video:
https://v.youku.com/v_show/id_XNDMxMTY1NDIyMA==.html?spm=a2h3j.8428770.3416059.1